Food Network executive has a keen eye for talent and a love of Italy.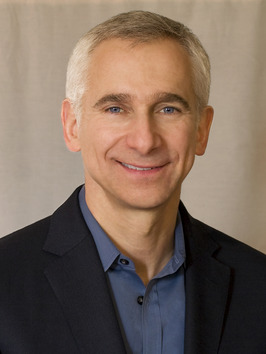 JULY 2011 – Bob Tuschman is general manager/SVP of Food Network. He previously served as senior vice president, programming and production for Food Network, heading up all programming aspects for the network. He was instrumental in discovering, developing and producing many of the network's biggest stars including Rachael Ray, Giada De Laurentiis and Guy Fieri, and led the network to record viewership levels.
Tuschman joined Food Network in 1998 as an executive producer, overseeing In Food Today, one of the network's first series. In 1999, he was promoted to vice president, programming and production where he played a key role in creating the highly rated "In the Kitchen" cooking block, airing on weekend mornings and daytime afternoons.
Prior to joining Food Network, Tuschman worked at ABC News as a producer for Good Morning America, as well as on specials and numerous pilots. He also produced pilot, series and documentary projects for HBO, ABC, American Movie Classics and CNBC. Tuschman is a graduate of Princeton University and currently lives in New York City.
The Next Food Network Star airs Sundays at 9p/8c on Food Network
---
An Interview with Bob Tuschman

How did you get started in the food television business?

I had been a network news producer for a long time, but focusing on lifestyle stories.  I always had a strong love of cooking and food, so when I got an offer to Executive Produce a show for Food Network, I knew it would be a great fit.  Shortly thereafter, I moved over to being a programming executive.  That was 13 years and about 15,000 meals ago.

What qualities does a person need in order to make it as food television star personality?

True camera charisma, the ability to bring the world of food and cooking to life, and deep, culinary knowledge.

Who are some food network stars you admire?

All of them!  After being a judge on Next Food Network for seven years, I have an infinitely deeper understanding of just how hard it really is for a food star to make it look so easy on camera.  What I love about our stars is the wide range of personalities and points of view they cover.

Do you ever scout any talent while dining out in a restaurant or eating a great meal at someone's house?

While I don't intentionally scout (I do enjoy my nights off), I find I get pitched talent and show ideas any time I'm out in public now that people recognize me from the show.  Chefs are generous by nature, but I'm a lot more popular than I used to be with chefs and restaurant owners when I dine out.

What do you love about Italian food and culture?

In another life I was definitely an Italian prince living on the Amalfi Coast.  I love everything about Italy – the culture, the history, the beauty of the landscape, the daily celebration of the small pleasures of life and the respect for simple foods perfectly done.

Do you ever feel bad or guilty eliminating people from Next Food Network Star?

Always!  We come to really love the people on the show, and respect how much time, energy and vulnerability they've brought to this very public audition.

You are a very busy man with a very hectic schedule.  What do you like to do on your time off?

I love exploring the world (usually by bike).  In the past few years I've biked in Vietnam, Spain, Indonesia, France and Italy.  This year, I'm making two trips to Italy: biking on the eastern coast of Sicily in the fall, and renting a villa with friends in Positano in the spring.  I can't get enough!



---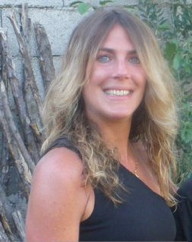 By Loraine Pavich
Loraine has had a diverse career in publishing with several successful magazines.
Learn more about Loraine here.