A creative touch to growing a food loving enterprise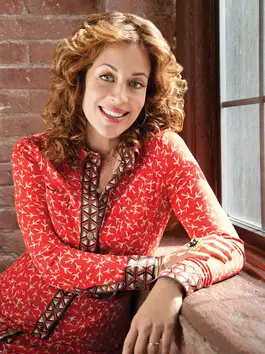 JULY 2011 – As Food Network and Cooking Channel Senior Vice President of Marketing, Creative & Brand Strategy, Susie Fogelson is seated at the Food Network Star selection committee table for the seventh year. Since joining the network in 2001, Susie has been tasked with managing the evolution of Food Network's brand as well as driving the introduction of Cooking Channel's brand across all consumer-facing applications. Integral in building success for two networks, Fogelson is an important voice at the judges' table, as she is astutely able to determine if the contestants have what it takes to drive the networks' vision and possibly align with the future of what these brands need.
Susie and her husband have two daughters: Isabel, 5, and Ingrid Lily, 3.
The Next Food Network Star  airs Sundays at 9p/8c on Food Network
---
An Interview with Susie Fogelson

What is it like working side by side with Bobby Flay?

He's very smart, confident and sure of what he's looking for in a "star." He and I often disagree and our gender differences come out. I am a crier and a nurturer to the finalists and he is stoic and a "bring your A game" kind of motivator. The balance works I think.

You have been a judge for 7 seasons on the show do you ever get bored of it?

NEVER bored. Some days are long shoot days and that can wear one out. But there's always my other job as SVP to think about so I make good use of any down time.

What are some exciting things you have planned for  The Cooking Channel?  Any new  shows?

Everything about Cooking Channel is exciting! I am thrilled with the success of new series like Bitchin Kitchen and Extra Virgin and excited to see those shows, and talent, evolve. I like that people like Jeffrey Saad and Kelsey Nixon(former Star finalists) and even Bobby and Rachael have found shows that suit their points of view and are doing so well for us. The global nature of the programming is unique and timely. But, the most exciting part of Cooking Channel is the audiences' response to the brand. Food people everywhere are identifying and celebrating Cooking Channel.

Do you ever watch yourself on television?

Yes, when I watch the show in general. My "ticks" make me crazy (hair twirling and lip-pursing to name a few!).

How do you stay in such great shape with all of the food you need to be tasting on the show?

Thank you, but I feel I struggle to stay in shape. That said, each judge on the show has a different strategy about tasting the food. Some nibble and taste the dishes but eat regular meals during the day. I actually eat the finalists dishes so I am not hungry for meals around the show. It does make for interesting meals sometimes especially when you jump from Italian to Indian to Middle Eastern cuisine. But hey, you only live once!

You're a mother of two daughters.  What Italian dish do you love to prepare for them?

We are obsessed with everything Italian. My kids love pasta, chicken, tomatoes and cheese and italian is our fave. Our favorite Italian dish is mozzarella caprese. The girls can pretty much make this without me, except for the slicing. We take gorgeous milky mozzerella, fresh ripe tomatoes, an aged balsamic, evoo and basil leaves. There's never a drop left.

If you can take a year off with your family in Italy where would you go and what would you do?

I am sad to say I have never been to Italy so I think we'd want to do some good starter cities like Rome, Venice, Milan and of course Amalfi Coast. I would like to rent a house/ villa and spend time living like a true Italian. I am sure I wouldn't want to come back to the US!
---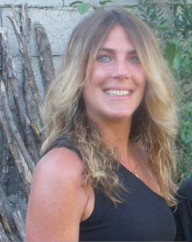 By Loraine Pavich
Loraine has had a diverse career in publishing with several successful magazines.
Learn more about Loraine here.