Continuing the tradition of creating meticulous wrought iron art since 1655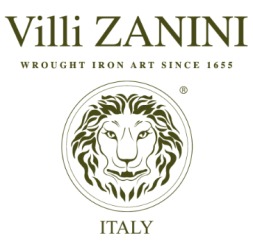 Italian luxury, charm and elegance. All things we pride ourselves on featuring and sharing here on Italia Living. Which is why when we learned of Villi Zanini, we knew the fit was perfect for us, our readers and worldwide market.
The wrought iron art craft is part of a homes furnishings, and stands for tradition, attention to detail and high degree of personalization: a gate or railing in wrought iron, custom-made by hand, for a private residence gives beauty and elegance.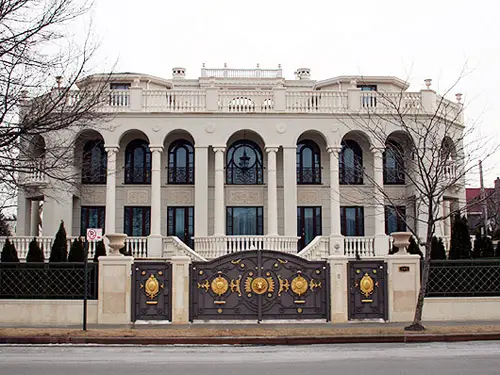 Zanini, a family from Treviso, Italy, holds a tradition dating back to the seventeenth century in the production of wrought iron entrance gates, artistic wrought iron grills and doors and balustrades for stairs. Today, Villi Zanini and his dedicated team craft custom-made artistic pieces with an original, exclusive design for private homes, hotels, prestigious buildings, museums and luxury yachts.
The artistic process provided for each artifact starts with creative planning, always carried out by designers and architects, to offer a product that shows the care that only a technique of superb craftsmanship can deliver.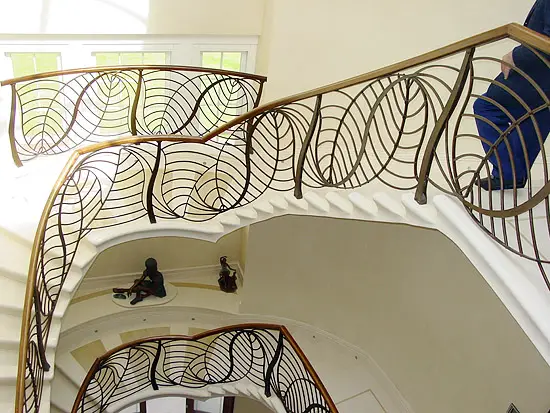 The Zanini wrought iron balustrades follow a design process that takes into account the fact that the inner stairs, the most visible component of a residence, will represent the architectural style of the whole house. For this reason the model should be designed in every detail, in relation to the size of the ramps or curved shapes, the position of the pillars of support and shaping of the handrail.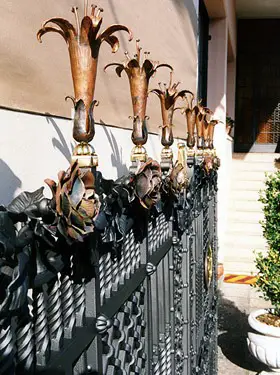 The Zanini craftsmanship includes the production of wrought iron doors, which takes into account not only the decorative beauty but also the home safety: security-barred doors, armored doors and windows and glass are some of the solutions branded Zanini.
While the creative designs come to life in Italy, the final exquisite masterpieces have made their showcasing in homes throughout Italy, Japan, London, the UK, Athens, Greece and New York – just to name a few places.
This age-old Made in Italy artistic family tradition, finds in every one of their wrought iron creations, further proof of that rightly famous Italian design, artistry and craftsmanship, which Villi Zanini offers clients around the world, is truly unique, exclusive pieces of refined beauty.
For more info please visit: www.villizanini.it
Headquarters:
Via del lavoro 10 Cornuda, Treviso 31041 Italy
Tel +39 0423 83139