A unique twist on traditional Japanese lantern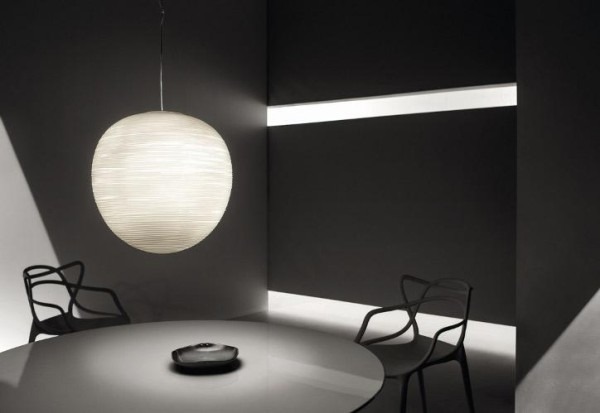 Contemporary lighting brand Foscarini has extended its Rituals series of lamps to include an XL size.
The Italian group has teamed up with design duo Ludovica + Roberto Palomba for the new piece, which is an irregular spherical size of imposing dimensions, designed to create a strong presence either individually or as part of a combination.
The creation is based on the aesthetics of the traditional Japanese lantern and features a rounded shape with thick horizontal lines cutting across seemingly at random, which filter and modulate the intensity of light.
Fabricated from an intriguing combination of blown glass and rice paper, Rituals XL is made using traditional craft skills.
Founded in 1983, Foscarini is one of the most prolific brands in the luxury design business. Over the years it has helped designers such as Tom Dixon, Patricia Urquiola and Oki Sato of Nendo up the industry ladder.
For more info visit: www.foscarini.com/us/en/