A nightmare for a wrought iron craftsman – permanent work of art for the satisfied client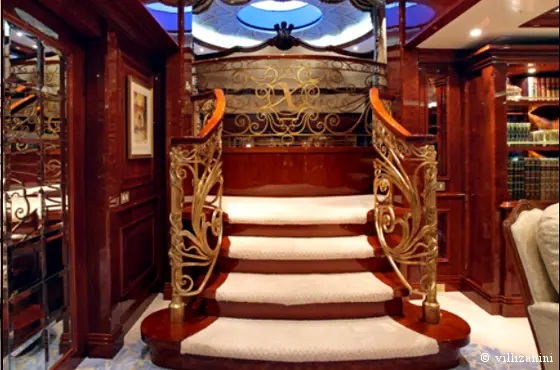 While Villi Zanini has had much success and extremely pleased clients in his wrought iron staircase designs, his experiences on a particular luxury yacht project were extremely interesting. They put him and his collaborators to the ultimate test, providing them with a very delicate, yet gratifying challenge in many ways: the circular staircase. Circular banisters are a nightmare for a wrought iron craftsman. Even for Villi Zanini who has designed many banisters for circular staircases.
When designing a circular wrought iron banister (such as a spiral staircase), it's like working freehand in three dimensions. Unlike stairs with linear steps, for which you can simply adhere to the architectural design – for circular staircases the banister should be created directly on site, in order to be able to adapt it to the wall at every point – but this isn't possible. Experience is therefore required, and extreme precision in taking measurements, trying to imagine every single phase, from the workmanship to the installation. An error of just a few millimetres can ultimately compromise the end result.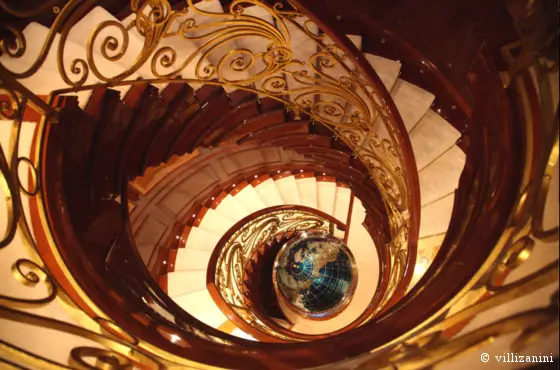 In recent years, Villi worked on coming up with and perfecting a method that allows them to work directly from a model of the staircase. This method cuts down on production time and costs, and the number of visits to the worksite, as well as allows Villi Zanini and his team to feel secure that the end result will work out fine and to the clients extreme satisfaction – whether on a luxury yacht or in ones home.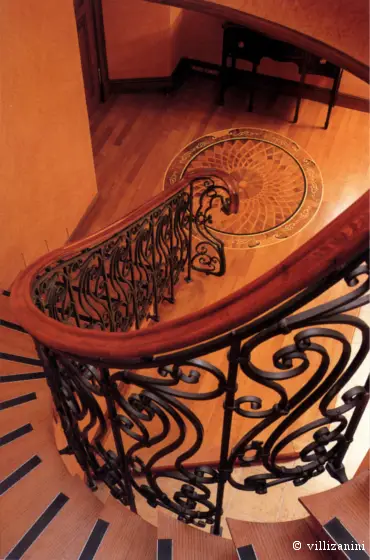 For more info please visit: www.villizanini.it
Headquarters:
Via del lavoro 10 Cornuda, Treviso 31041 Italy
Tel +39 0423 83139