Artistic creations of wrought iron by Villi Zanini

Just as artwork hanging on a wall is to please the eyes and mind, so can be your stair railings… as much as being functional. As staircase is often the focal point of a structure, but yet often overlooked as an art form… unless seen through the eyes of Villi Zanini.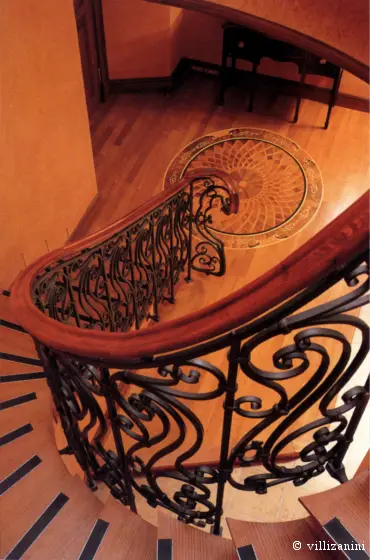 Creations by wrought iron is an ancient art, and requires many years of experience to learn it. Villi Zanini has kept alive his family tradition of finely-crafted artistic wrought iron decoration. It is a profession that has been handed down from father to son, through fourteen generations of the Zanini family. And in keeping with the most time-honoured customs and traditions of Italian artisans, Villi learned the art of wrought iron from his father, Natalino.
Much architecture throughout europe was built by Italian masters – wood, marble, painting and wrought iron. The creations by Villi Zanini has been incorporated into homes, buildings, museums and yachts, in many countries around the world. This experience from working in various settings and nations has helped him to adapt to different styles.
No matter where you are in the world, let Villi Zanini work with you or your architectural designer, to make your staircase a unique work of art.
For more info visit: www.villizanini.it
Headquarters:
Via del lavoro 10 Cornuda, Treviso 31041 Italy
Tel +39 0423 83139