Finalist on 'Canada's Got Talent' wins over judges and signs with Sony Music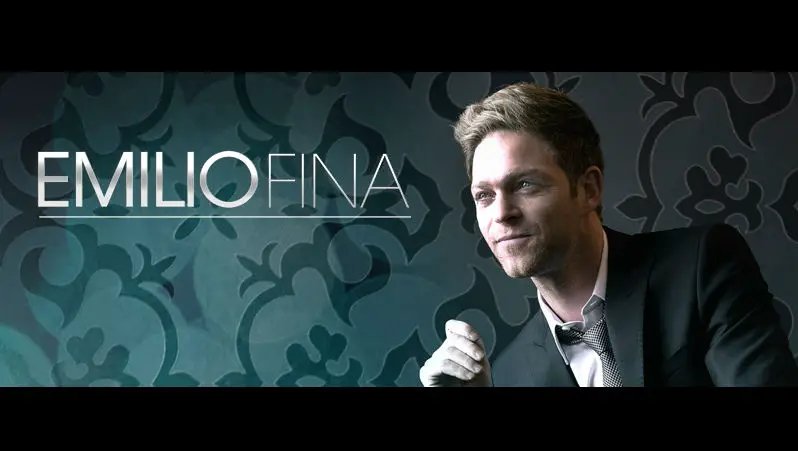 Emilio Fina is an Italian-Canadian and has been singing since childhood. He studied voice at the Royal Conservatory of Music and is a founding director of two opera companies: Brampton Lyric Opera and Opera Kitchener. For over 15 years he has worked for Air Canada at Pearson Airport on the ground crew whilst pursuing his love of singing and performing. He has also been a member of ''Airborne 11' representing Air Canada on Global TV's Canada Sings.
Emilio lists Luciano Pavarotti and Richard Margison as his musical inspirations and enjoys singing opera arias, Neapolitan songs and musicals.
In 2012 while Emilio was an aircraft flagman, his co-workers encouraged him to try out for CityTV's, Canada's Got Talent. So while wearing his uniform to show his 'gratuity', the judges were a bit surprised when he said he was going to sing, and then blown away when he began singing opera.
Emilio won over the hearts of viewers with his touching story, family values, and incredible voice. While he had not won that season of Canada's Got Talent, he was a finalist and good things still came his way. Following CGT, Emilio was signed as an artist by Sony Music Canada and released his debut album, "O Sole Mio" with them in 2013.
His album is a collection of classical and spiritual pieces, as well as traditional Neapolitan songs that pay homage to his Italian roots. That range shows off his experience in opera, and also includes songs listeners will recognize from West Side Story and Les Miserables.
A chat with Emilio Fina

Italia Living: When were your singing talents first recognized?

Emilio: When I was 3 or 4 according to my mother. She said I could sing back the tunes on tv commercials in perfect pitch after hearing it one time only.

Italia Living: Name one musical artist you would love to work with?

Emilio: This is difficult to answer. There are so many. Furthermore, I have been blessed to work with many whom I wanted to sing with already. Nevertheless to answer I would say the late Pavarotti or Andrea Bocelli. In that order.

Italia Living: I know your concert tour took you from coast to coast in Canada, USA, Switzerland and France. Have you ever performed in Italy?

Emilio: I have performed in Italy on as a small recital for my family and at church during a first communion mass.

Italia Living: What do you enjoy doing when you're not singing?

Emilio: I enjoy playing tennis and soccer.

Italia Living: Do you have any favorite Italian restaurants in Canada?

Emilio: I don't have a favorite in Canada but I do in Siesta Key Beach, Florida. It is Cafe Gabbiano.

Italia Living: Any new projects in the works?

Emilio: I have a big concert for the Canada Day long weekend on a Winery in Prince Edward County on June 28th, 2019. Also I am practicing Mariachi music that I am hoping to perform sometime in 2019 also.

 
For more info visit the website of Emilio Fina at: http://emiliofina.com
Follow him on social media at:
Facebook: https://www.facebook.com/EmilioFina
Twitter: https://twitter.com/emiliofina
Purchase 'O Sole Mio' on Amazon or iTunes