The Smart Oven Pizzaiolo delivers brick oven performance at a fraction of the cost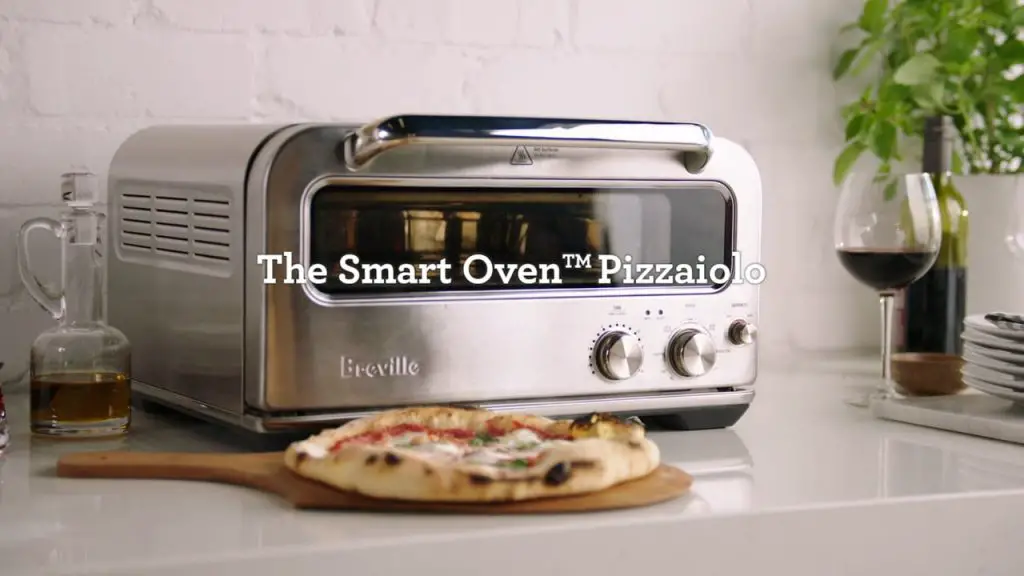 Breville, a global leader in innovative kitchen appliances, launched the Smart Oven Pizzaiolo (BPZ800; $799.95), the world's first indoor countertop pizza oven that heats up to an unprecedented 750° F and can cook an authentic Neapolitan-style pizza in two minutes.
Richard Hoare, director of design and innovation at Breville, said the new oven is able to take the 1,800-watt residential power limit and sequence the power application to replicate the performance of a brick oven.
Hoare notes, "Up to now, wood-fired brick ovens that can cost as much as $25,000 were the only option for making truly authentic pizza. The reason: They produce conductive, radiant and convective heat at high temperatures, which is what's needed to cook the crust and pizza toppings properly. What's so thrilling about this oven is that it is the ultimate expression of our Element IQ System – taking the 1800-watt residential power limit and sequencing the power application to replicate the performance of a brick oven. We're incredibly excited to bring it to pizza lovers all over the world, and at such an accessible price point."
Breville's Element IQ System utilizes smart algorithms to steer power to where and when it is needed, to create and maintain the ideal baking environment. When applied to a variety of pizza styles, home cooks can now obtain signature "leopard spotting and char" on the crusts while at the same time achieving evenly cooked toppings – all without having to rotate the pie.
Describing the breakthrough, Breville CEO Jim Clayton, says, "The Smart Oven Pizzaiolo is yet another example of the innovation that powers our products and global business. From best-in-class espresso machines to ovens, Breville reimagines what is possible in the kitchen – helping home cooks create results that were previously only achievable in commercial kitchens.  And now the Smart Oven Pizzaiolo brings accessibility and excellence to home pizza making."
The Smart Oven Pizzaiolo launched in Williams-Sonoma stores and www.breville.com/us in the U.S. in October 2018 and in Canada, the UK, Europe, New Zealand and Australia in 2019.
---