Proof that Italian cooking is best when kept simple!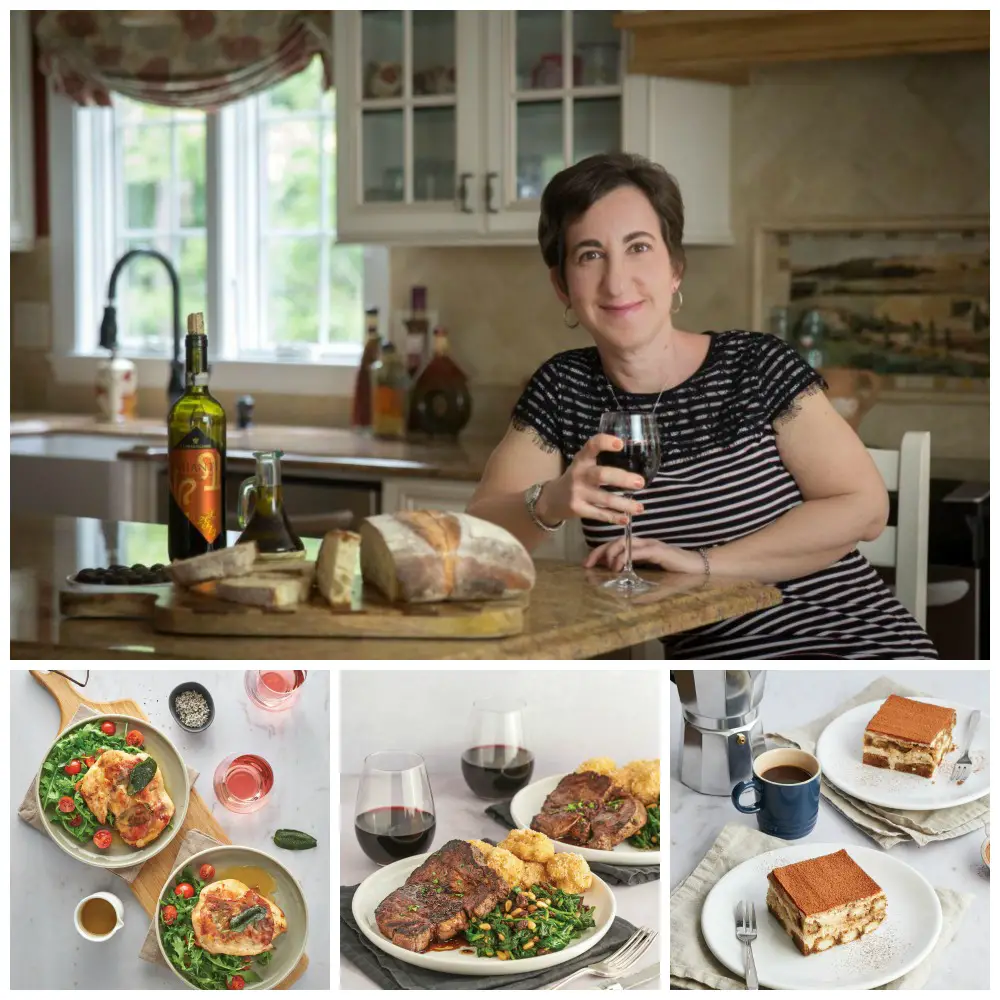 If you've followed us for awhile, you know that one of our Featured Contributors is Francesca Montillo. Francesca has written articles on Italian cooking and food, as well as travel to Italy. What she is most known for is being founder, owner and chief travel planner behind Lazy Italian Culinary Adventures – leading culinary, wine and culture trips to Italy.
Francesca was born in Italy and currently lives and travels between Boston and her native country. Her experiences and love of authentic Italian cooking has led her to publishing her first book released in January 2019 – The 5-Ingredient Italian Cookbook: 101 Regional Classics Made Simple.
In this book, Francesca shares some thoughts about what real Italian cooking is, including kitchen and pantry essentials. Also, highlights of regional foods of Italy.
If you want to cook Italian, but still feel intimidated in the kitchen, Francesca teaches some delicious and authentic Italian recipes in a way that anyone can make. Well-seasoned cooks or even those who are "lazy" in the kitchen will love this cookbook!
While the cookbook has been on Pre-order, it has been the #1 selling book on Amazon in the categories of Italian Cooking and Food & Wine.
Purchase yours now here on: Amazon