MISSOURI — An elegant sports watch with a touch of luxury detail and Italian design

An elegant male timepiece, full of life, the MISSOURI Collection by STRUMENTO MARINO injects luxurious details in a sport concept. The MISSOURI watches have been created for sea lovers in search of an unusual masterpiece.
Timepieces in the Missouri collection are conceived, designed and assembled in Italy. Come available in chronograph with fixed tachymeter ring, and a nubuck breathing Italian leather or soft silicon band. MISSOURI comes with 3 pcs solid steel case, integrated band, screw case-back and crown, Japanese Citizen chronograph quartz movement and a range of delicious sea colors.
Some models such as the one below come have stainless steel case in 3 pcs with Ion process plating (IP) in rose gold color, for an even more luxurious statement.
Even more enticing with a watch of this quality, is the price — starting at around $360. usd.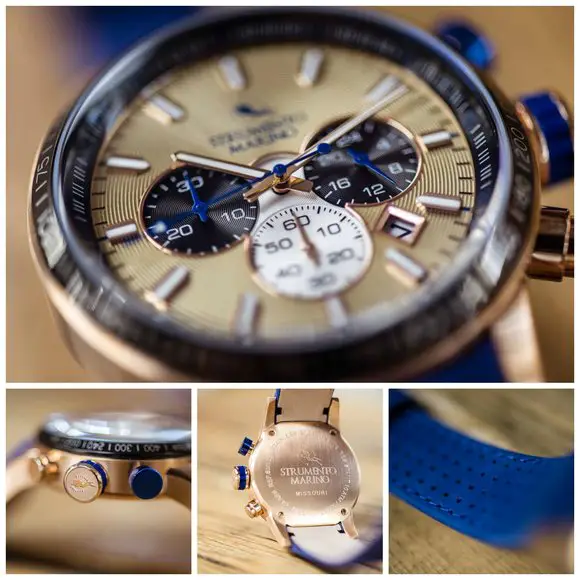 After the official launch of its collections during Baselworld, STRUMENTO MARINO aims now at the American market and is appearing in the eccentric city of Las Vegas, during the JCK Show 2015. The exhibition, its 24th edition, is one of the most important showa for jewelry and watches designers.
JCK SHOW LAS VEGAS
MANDALAY BAY– BAYSIDE LEVEL 1
STAND B2500
29 May / 1 June, 2015
View the entire MISSOURI collection and more at: www.strumentomarino.it
Like their Facebook page at: www.facebook.com/strumentomarino