Spectacular events in Milan city centre celebrate Italy's world-class expertise during the fashion week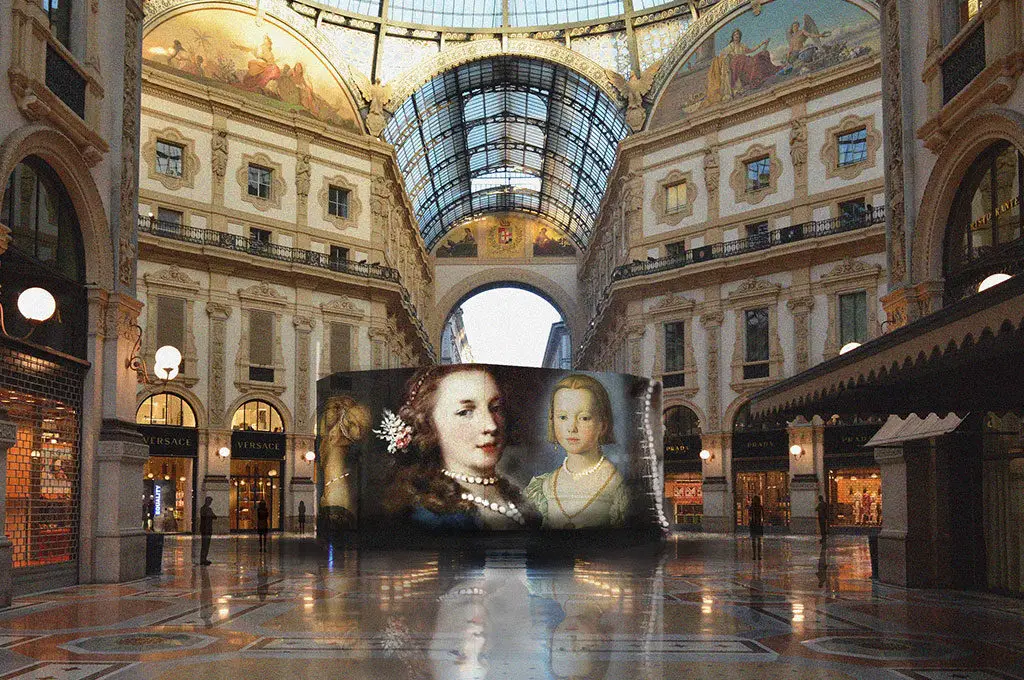 The innovative and engaging project will liven up the streets and squares of Milan from 16 to 26 September 2017, during the fashion week.
Under an agreement between Italy's Ministry of Economic Development and the Municipality of Milan, Confindustria and Altagamma Foundation agreed to promote, together with ICE-Italian Trade Agency, a project that will turn Milan into a stage for the stories of the world-class production chains that make Italian products unique.
Through seven massive, powerfully evocative installations across the city, Altagamma Foundation and Confindustria, along with industry-leading organisations – Anfao with Mido (eyewear), Cosmetica Italia with Cosmoprof (cosmetics), Federorafi (jewellery), Milano Unica (textiles) with its long-standing partner SMI, Unic with Lineapelle (tanning) and Fiera Milano with Sì Sposaitalia Collezioni (bridal fashion) – will raise the public's awareness about the creativity and know-how of Italian manufacturing, which creates high-end and internationally recognised products.
Under the artistic direction of Davide Rampello and with the scenic design by Margherita Palli, Milano XL – A Celebration of Italian Creativity will allow the residents of Milan and their guests to experience Creativity as a source of delight in the name of Italy's world-class quality.
Altagamma will present the installation From the Workshop to the Showcase, the Cinema of Arts & Crafts.
For the first time, the famous via Montenapoleone, the heart of Milan's fashion scene, will become the set for an unprecedented show: the buildings along the street will turn into giant projection walls on which each night the stories of the Arts and Crafts that have made, and still make, the history of Italy's world-class manufacturing will come to life.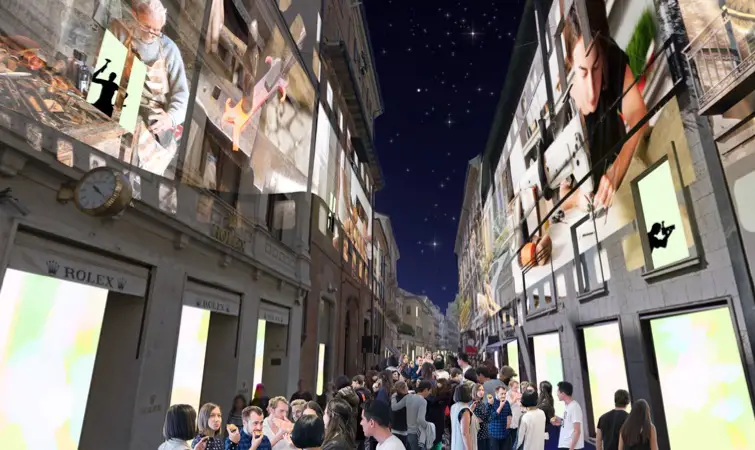 From weaving to spinning, from tanning to tailoring, from master shipwrights to goldsmiths, from the art of the vineyard to distillation, from printing to cabinet-making – 9 films created with video-mapping techniques and featuring an engrossing soundtrack will create a cinematic dictionary of world- class Italian supply chains and take the audience on a suggestive journey through the worlds behind the city's most glamorous stores. These are true cultural agencies that make shopping in Milan a one-of-a-kind experience.