Sophisticated and masculine while featuring prime local ingredients from the Vicenza mountains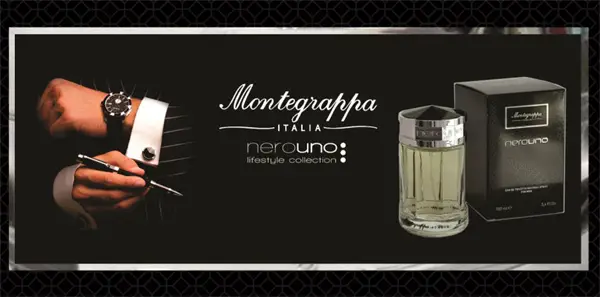 Italian brand Montegrappa, well known for its high-end writing instruments, watches and accessories, has launched a new men's fragrance. The scent is the latest addition to the house's Nero Uno Lifestyle Collection, and features many of the signature codes, such as the octagonal shape.
Founded in 1912, Montegrappa is Italy's oldest writing instruments manufacturer. The products are still manufactured in the original factory in Bassano del Grappa, near Vicenza in the north east of Italy. The fragrance is described as sophisticated and masculine – is composed of ingredients from the Montegrappa mountain, such as herbs, spices, citrus aromas and wood oils, which aim to evoke this Italian heritage.
Montegrappa Director of Middle East operations, Sany Nahhas, said that the scent had enjoyed a very good recent roll-out reception at Cannes.
By region, the key target markets for the fragrance will be Italy, followed by certain Middle East locations, notably Saudi Arabia, Dubai, Bahrain and Qatar.
The prestige line will retail at around US$100 for a 100ml edt. "Our writing instruments are very high-end, so our fragrance must reflect this positioning," noted Nahhas. "And we will choose our retail clients carefully, although we are getting interest from everybody."
The Montegrappa fragrance line includes 50ml and 100ml edts, and a 100ml aftershave. A deo is also in the pipeline.
For much more information, visit: www.montegrappa.com