Montegrappa is rapidly approaching the pinnacle of worldwide luxury brand recognition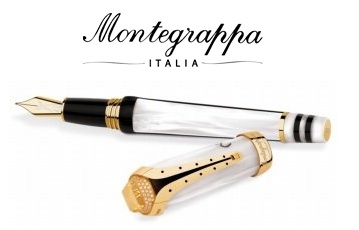 A few years ago we introduced you to Montegrappa – simply the very finest luxury writing utensils in the world.
Montegrappa continues to evolve with international success from a pen company into a world-class luxury brand. The current Montegrappa product range includes fountain pens, roller balls, ballpoint pens and mechanical pencils. The brand recently introduced wristwatches and cufflinks, and a collection of fragrances. Small leather goods, premium stationery, desk accessories, men's business bags, etc., are also being created. But with all this being said, Montegrappa will forever stay true to the simple yet complex task of making perfect writing instruments.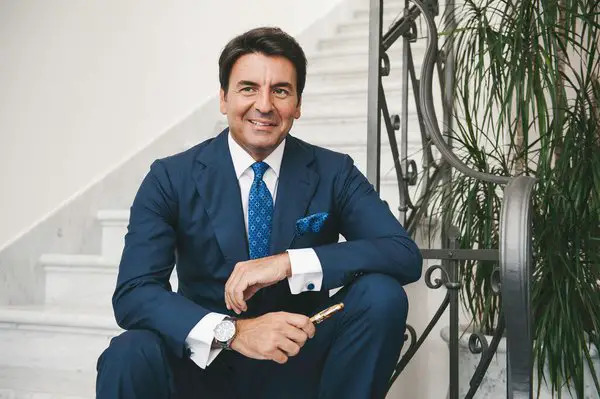 A native of Naples, Italy, the charismatic and impeccably styled Giuseppe Aquila became CEO of Montegrappa in 1992. Mr. Aquila brought his vast knowledge, education, experience growing up around the pen industry and keen eye for luxury to the company. And while he never forgets the fond memories of the historic 100 year history of the brand, the future is always his focus on a daily basis.
With a beautiful newly designed website, more exquisitely designed and crafted collections, a fragrance line and celebrity collaborations such as with Sylvester Stallone – Montegrappa is rapidly approaching the pinnacle of worldwide luxury brand recognition.
We are very excited about the Montegrappa brand, the newest product additions and latest developments. Montegrappa stands for everything that Italia Living is about – Italian luxury, the finest craftsmanship and the charm and elegance of the Italian lifestyle.
We are happy to have Montegrappa continuing their partnership with us, as we share with you more of the luxury and fine craftsmanship of this exquisite brand.
---
Since 1912, Montegrappa has been manufacturing high-quality writing instruments in the same historic building in Bassano del Grappa, North East Italy.
Elmo & Montegrappa
Via Ca' Erizzo 43/45 – 36061 Bassano del Grappa (VI) ITALY
Phone: +39 0424 522232 – Fax: +39 0424 523975
Web: www.montegrappa.com – E-mail: contact@montegrappa.com