Artistically exquisite fragrance held in a meticulously crafted bottle and package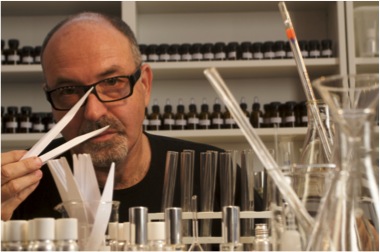 Profumo di Firenze was born as an expression of the Galardi family's passion for the perfumer's art. The year 1954 saw the creation of the family's first cologne, a timeless classic which, in 2004, Enzo decided to renew as a gift to himself for his fiftieth birthday, thus bringing to life, albeit unknowingly, a new olfactory project.
Over six long years Enzo decided to enlarge the Profumo di Firenze family by creating something brand new however, and so it was that the classic Florentine cologne found itself complemented by three astounding new fragrances: Cinquantaquattro, Dolce Prospettiva e Terrarossa, three intense essences that embrace the love for tradition and those timeless notes together with modern elements that have always characterised the Galardi family's creations.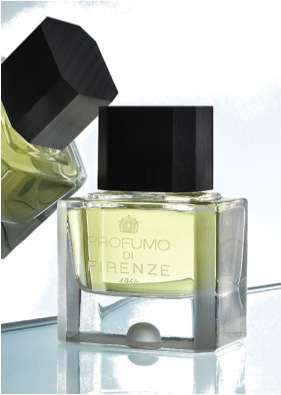 The Bottle
In the history of the Galardi family, art and poetry have always been a well of privileged inspiration. The Profumo di Firenze bottle,  designed by Enzo, was inspired by an old inkpot belonging to his father and is formed out of almost 500 grams of glass by the skilful hands of master glassmakers in the countryside near Florence. After a fraught production process only a few example are picked out for decoration, in this way the piece of excellence can pass to the next stage.
La cap preserves and completes the bottle and here Profumo di Firenze maintains and renews the family's love for wood by using it here too, selecting only plants from Tuscany. The design, carved by laser out of the soft material, directly recalls the bottle and its design, which is both minimalist and traditional, rounding it off and embellishing it.
Once the bottles have been hand tempered and torched, they are decorated by a skilled craftsman who covers by hand all the parts he wishes to remain shiny with a special masking, and then proceeds to delicately sandblast the lateral incisions and the base of the bottle to make it both something precious and tantalizing to the touch.
Tradition meets with modernity in a marriage of methods. At the end the bottles are engraved with the Profumo di Firenze brand name and the family crest via the swift passage of a laser which etches into the glass without breaking it and at last the bottle bears the sign of the family's passion for all eternity.
The Box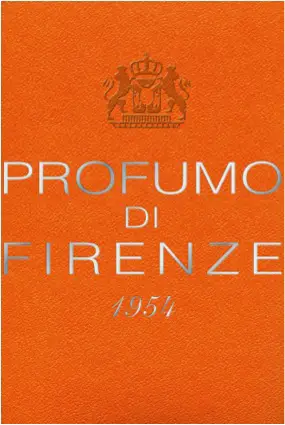 Produced with a special paper, Profumo di Firenze expresses all of Enzo's passion for design but also the environment which he draws inspiration and energy from day by day. The paper selected by Enzo is manufactured with an environmental impact almost equal to zero, thanks to recycled materials and environmentally-friendly production processes.
The Essences


A timeless classic reinterpreted in a modern vein, exactly fifty years after it was first created.
A bright expression of noble citrus fruits where the refined notes of Calabrian Bergamot and Sicilian Lemon are blended to the lively naturals of Italian  Orange and Lime, give birth to an elegant and sophisticated classic.
The heart is full of facets and contrasts, Petitgrain and Vervain meet precious dreams such as the absolute of Orange flowers and Sambac Jasmine.
Finally Guaiacum Wood tied to the evocative Essence of French Marigold lie on an enveloping Musk bottom.

Fresh, flowery inklings, a meditation on the world of romantic Florentine gardens.
The innovative spirit of the Orange Natural and the exciting one of Green Tangerine create an explosive prelude, which is enhanced by freshness of Calabrian Bergamot.  A flowery and sophisticated heart arrives then, in which the discrete notes of the Essence of Moroccan Neroli perfectly couple with the more intense ones of Water Jasmine and the Absolute of Orange Flowers.
Surprising the soft bottom made of Musk and velvety nuances of Praline and Madagascar Vanilla.

A homage to himself, Enzo tells his story through an essence.
Notes and scents of desire and passion.
After an explosion of citrus fruit notes; Naturals of Orange and Yellow Tangerine, Essence of Calabrian Bergamot and Sicilian Lemon, a vibrating heart emerges and it is full of contrasts, light and shades effects. Intense and elegant hints of Rosemary and Petitgrain essence combine with the more delicate and ethereal notes of precious flowers, Yellow Rose and Jasmine. We then sweetly find its completion in the combination between Atlas Cedarwood and the energy of Indian White Tea, linked in a tender embrace.

Thoughts, odours and sensations. Everything harks back to childhood realms.
A symbol of style and elegance and a reference to the scents of Terrarossa, dream place since 1954.
Debut of strength and determination thanks to some fresh timeless citrus fruit hints; Calabrian Bergamot, Sweet Orange and Neroli from Tunisia melt into a magnetic and surprising Indonesian Nutmeg heart enriched with sophisticated Hints of Ylang Ylang from Polynesia and Tuscan Cypress.  The refined and sensual bottom  reveals the most valuable Vetiver varieties: Haitian and Javanese ones.
Purchase these fragrances and others from the Galardi family at Artistic Italian