A future face of Versace?
The 2013 MTV Video Music Awards have been over for a few weeks now. While many people are still talking about the negative things that came out of it, more focus should be put on the positive in life and not those that seek attention, but simply shine.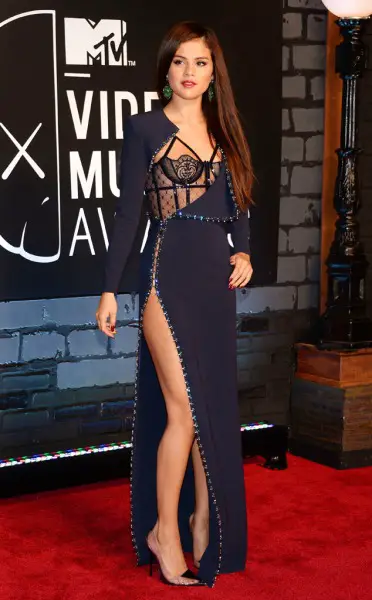 Selena Gomez is one of the somewhat rare these days success stories coming out of Disney.  A talent that seems to have matured appropriately before our eyes and ears.  Her music thus far appeals to any any age group, and her taste in style and elegance is admired by all as well.
Selena has been a longtime fan of Versace, and grabbed much attention in her revealing sexy navy Atelier Versace gown with thigh high split, at this years VMS's.
Again, while attending the 2014 Spring/Summer Milan Fashion Week show this month, Selena stole attention away from the runway with a Versace cutout black dress and a vampy dark lip.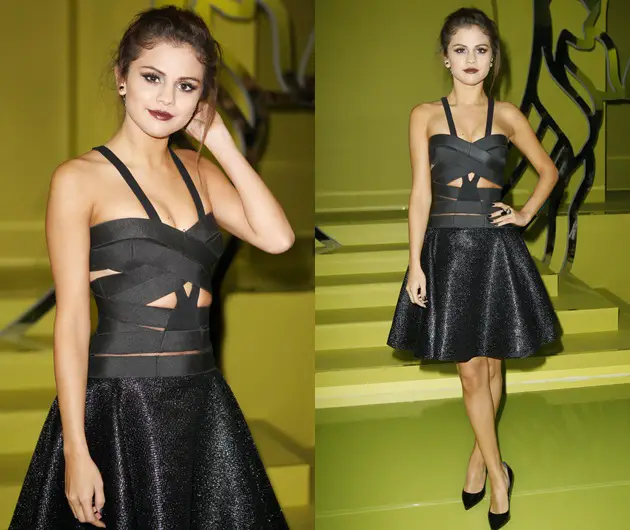 May we see Selena Gomez as the future face of Versace?  We don't know, but one thing is for sure, she is a multi-talented success in a positive way, and Donatella Versace has to be pleased with her long time fashion house fan and new found friend.