Many custom made exhibitor collections available through Italy By Web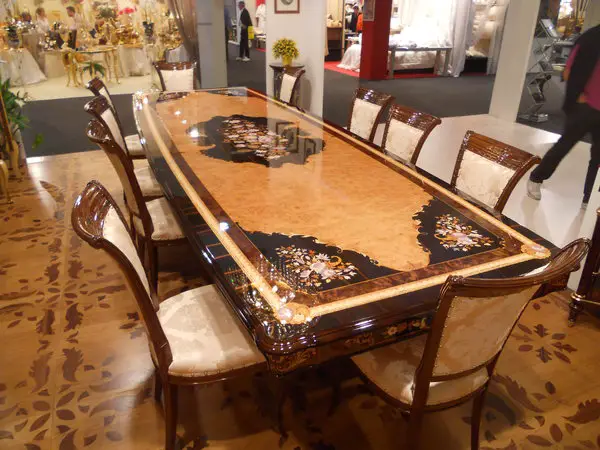 Last month, the Milan Furniture Fair (Salone del Mobile) completed its 2014 run with with record attendance numbers: 357,000 visitors from 160 countries.
As a sign of the show's importance to Italy and in the world market, this year's fair even included a visit from new Italian prime minister Matteo Renzi.
While Italian furniture is always the largest segment at the fair, the show features exhibitors from all over the world. Major Italian brands such as Prada and Versace make a showing to display their latest creations, but also lessor known Italian furniture suppliers are on display, who quite often make an even better quality product. And as always, this year's show included impressive new collections from these Italy By Web Italian furniture suppliers.
The often popular pieces feature brightness of lacquer and gold, as well as handmade wood inlay. These and much more are available custom made through Italy By Web.