Trust created to benefit daughters as well as continue philanthropic work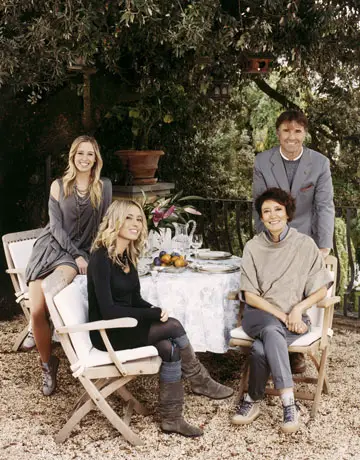 Brunello Cucinelli, founder of the namesake Italian luxury fashion brand, has transferred his entire stake in the firm to a trust, aimed to protect the future of the family business. Market insiders have applauded and commented the move, highlighting that this is a relative uncommon structure in Italy, although it shows a great deal of prevision. Cucinelli's main aim is to benefit his daughters and ensure the continuation of his philanthropic work, explained sources close to the company.
As reported by Reuters, the Italian multi-millionaire fashion designer and the founder of his eponymous brand Brunello Cucinelli, has transferred his entire 61.56 percent stake in the company to the Esperia Trust Company. This done with intentions to benefit his daughters Camilla Cucinelli and Carolina Cucinelli, and also ensure the continuation of his philanthropic work.
The trust – said Brunello Cucinelli in a statement – "was established to ensure that, as part of a generational transfer, entrepreneurial initiatives undertaken by Cucinelli" will be transferred to their descendants in the future with the help of a trustee who will help implement the "same Cucinelli, in full continuity" with the work "carried out so far, and ensuring the unit and the cohesion of the management of the company".
"In addition, thanks to the trust assets' of social and cultural interest promoted by Cucinelli may be pursued effectively in the future, in line with his philosophy of life," the statement concludes.
Beneficiaries of the trust are the daughters Camilla (currently a member of the company´s board) and Carolina Cucinelli.
The deed of trust provides for the appointment of a committee of experts, composed of five members (including the two daughters of Cucinelli) alongside the existing trustee, with mostly advisory functions.