Combining the digital world with Cucinelli's humanistic philosophy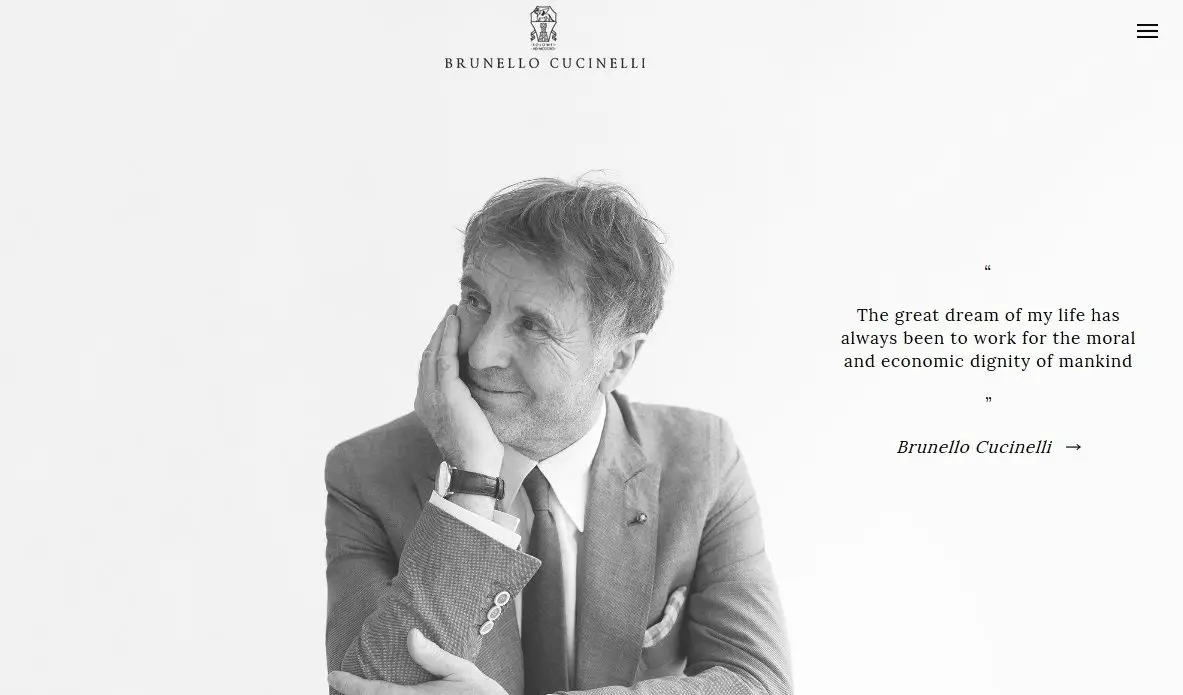 Italian cashmere luxury brand Brunello Cucinelli has reported 2016 revenues rose by 10% to 456 million, thanks to growth both in Italy (+ 7%) and abroad (+ 11%). "The data from the sell-out of winter 2016, and the campaign of summer sales in 2017 make us expect a healthy double-digit growth in sales and profits," says the founder Brunello Cucinelli.
Last year, investments were made, in particular, the opening of new stores, the development of the technology platform and the digital.
Their new corporate and e-commerce website combines the digital world with Cucinelli's humanistic philosophy. Both sites were produced entirely in-house and are available both in English and Italian.
The Italian entrepreneur Brunello Cucinelli has embraced the importance of the digital tool in having a key role of communicating the company's values in a special way.
The web site's "Philosophy" and "Thoughts on the Contemporary World" sections are proofs of such commitment. Dedicated to retracing not only Cucinelli's life and beliefs, but also to explain his company's core values, including humanistic capitalism, moral and economic dignity of work, quality, manual skills and attachment to the local community.
"I would like to live in a world where not everything boils down to mere profit. Money is valuable only when it is spent to improve man's life and growth, and this is the end that I struggle to achieve," shares Cucinelli in a note on the site.
Other sections feature "Territory," dedicated to Brunello Cucinelli's hamlet and headquarters of Solomeo, in the region of Umbria; "A Humanistic Enterprise," retracing the milestones of the company; "Foundation," which illustrates the firm's initiatives such as "The Theatre" and "The School of Arts and Crafts" in Solomeo; "Communication," which showcases past ad campaigns and press releases, among others.
Cucinelli, long known for his commitment to heritage, has also recently announced plans to restore the 'Torre Civica' in Norcia, Italy. The tower was built in 1700 and was destroyed in an earthquake last October.
Visit:  www.brunellocucinelli.com