Profits climb 10.2% supported by demand for high-quality luxury clothing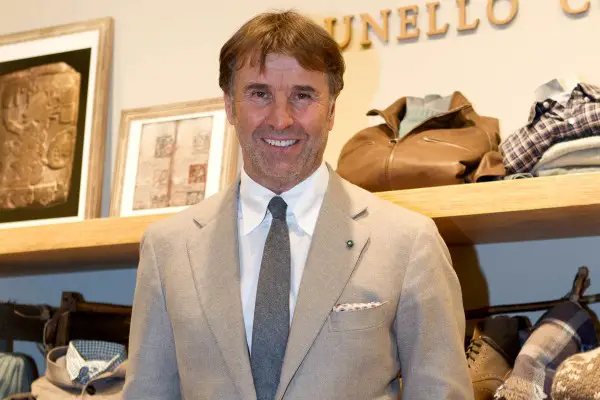 Italian cashmere specialist Brunello Cucinelli said this month, he expected continued growth in sales and earnings at his namesake company for the rest of this year and for the next two years, supported by demand for high-quality luxury clothing.
Driven by gains in the U.S., Europe and Greater China, Brunello Cucinelli SpA said net profit in the first nine months of the year climbed 10.2 percent, totaling 23.5 million euros, or $30.8 million, compared with 21.3 million euros, or $27.2 million, in the same period last year — a normalized net profit that did not include the non-recurring costs incurred in listing the company on the Milan Stock Exchange.
Brunello Cucinelli, the group's chairman and chief executive officer, said: "We are really pleased with the performance reported by our company over the first nine months of the year; results in economic terms are particularly interesting and we therefore envisage a very positive 2013." The entrepreneur added that spring/summer 2014 orders went "really well," and that he felt the brand was "reaping, step by step, the fruit of major investments in the image of a company operating in the so-called absolute segment of world luxury, whilst at the same time respecting craftsmanship, quality and, hopefully, creativity as well as manufacturing the typical products of our cultural heritage entirely in Italy."
Revenue for the first nine months grew fastest in the United States, at a rate of 26.4 percent, followed by Europe at 19.2 percent. The United States is the world's biggest luxury market this year, according to consultancy Bain & Co.
In Italy, where over 20 percent of sales are generated, revenues fell 2.6 percent.
The fashion house which makes luxury clothing in a medieval hamlet in the Umbria region of central Italy, has agreed to buy a men's tailoring business based in Tuscany this year, giving it the opportunity to develop an area Cucinelli believes has growth potential.