A masterpiece to celebrate the 90th anniversary of Touring Superleggera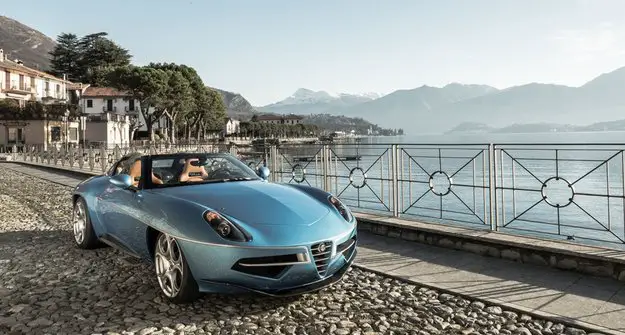 As Italian custom coach builder Touring Superleggera turns ninety years old, the company handmade a bold interpretation of a open top car – the 'Alfa Romeo Disco Volante Spyder'. The eye-catching hand built two-seater is based on the Alfa Romeo '8C Competizione Spider', and will only see seven examples built.
With a seamless aesthetic, a streamlined sportiness and a dynamic update, the Spyder reinvents the vintage Disco Volante into something quite exciting, yet timeless. As CEO Piero Mancardi says it best, "The Disco Volante Spyder is the perfect example of the haute couture philosophy that made Touring a respected player in the luxury car scene in recent years."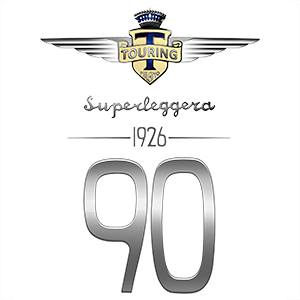 This year, Concorso Italiano has announced it will celebrate Touring Superleggera's 90th anniversary. In honor of this great occasion Concorso Italiano will be featuring the Alfa Romeo Disco Volante Spyder which was showcased at the Geneva Auto Show earlier this year and which comes for the first time to America during the Monterey car week.
For Touring Superleggera this marks a return of the beautiful Disco Volantes C52s of 1952. Meaning "Flying Saucer" in Italian, the original Disco Volante was a futuristic looking car that thrilled automotive enthusiasts around the world. The new Disco Volante, and the Spyder version, match their predecessors in sleekness and beauty.
"Touring Superleggera celebrates its 90th anniversary with a daring open sports car, the first open top production car in Touring's recent history. As such it had to be a bold design statement which starts to outline Touring's future design language. The 1952 car was revolutionary. The Disco Volante Spyder is as astonishing and exciting as a coach built car should be." said Piero Mancardi, CEO of Touring Superleggera.
Be sure to look for the Disco Volante Spyder which will be located in the special Podio Concorso display very near the stage.  The Podio Concorso is a new area which will feature, from 2016, special cars and premières presented by car manufacturers, coach builders and designers.
"In addition to the introduction of the Disco Volante Spyder, Concorso will have a separate display of Touring Superleggera vehicles of all marques from around the world" says Tom McDowell, President of Concorso, "This very special Touring display will include Aston Martins, Ferraris, Bentleys, Alfa Romeos, Maserati, Sunbeam, Lancia, Pegaso, Hudson, Lamborghini, and others.  It will be a showcase of cars that many of us have likely never seen before."
Concorso Italiano will take place on Saturday, August 20th at the beautiful Black Horse Golf Course overlooking Monterey Bay.
For more info visit:
http://www.touringsuperleggera.eu/en/home.php
Images courtesy of Touring Superleggera