While Mazzanti is not one of the most recognized Italian brands, Evantra is certainly speeding into the spotlight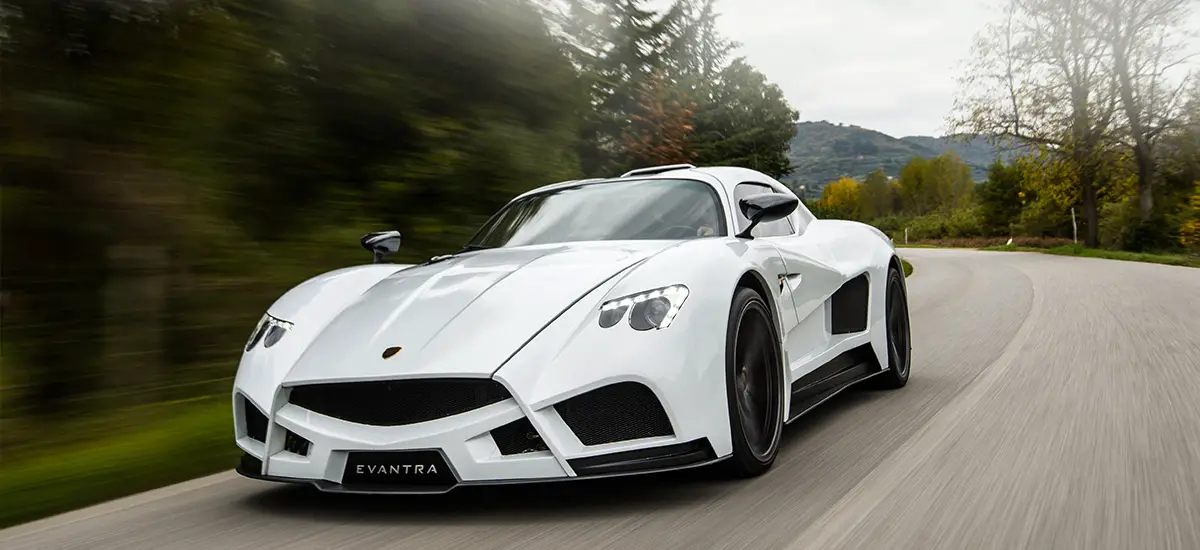 The most powerful car to ever come out of Italy, the 1,000-horsepower Mazzanti Evantra Millecavalli, made its world debut at the 2016 Turin Auto Show.
Mazzanti is not as widely recognized as Ferrari, Lamborghini or Pagani, but it's certainly in the same league as those famed Italian brands when it comes to performance.
While the model on display is actually a prototype, the manufacturer promises to roll off 25 examples, of of which three have been already been sold since the planning phase.
The hypercars power comes from a new 7.2-liter twin-turbo V8 engine providing 1,000 HP and 885 lbs of torque, channeled to the rear wheels through a six-speed sequential gearbox.
It has a sophisticated chassis and carbon fiber has been used in some of its panels which has made the curb weight to be only 2,866 lbs. This car will also support aero technology which will be great for its high speed. Evantra has the ability to sprint from 0-60 mph in mere 2.7 seconds and top speed of this supercar is over 250mph.
Millecavalli, Italian for "a thousand horses," signifies the car's power output, which beats the 950 hp of the Ferrari LaFerrari.
"Our new hypercar, Evantra Millecavalli, is an arrival point for us," Mazzanti CEO and founder Luca Mazzanti said at the launch event.
"Not an absolute arrival, but the result of the meticulous work and the refining process that have been started since the delivery of the Evantra project. I strongly believe that a car manufacturer shouldn't be completely satisfied by the results just achieved, always aiming at perfecting them all the time."