Headlining RM Sotheby's auction on 8 February, 2017 in Paris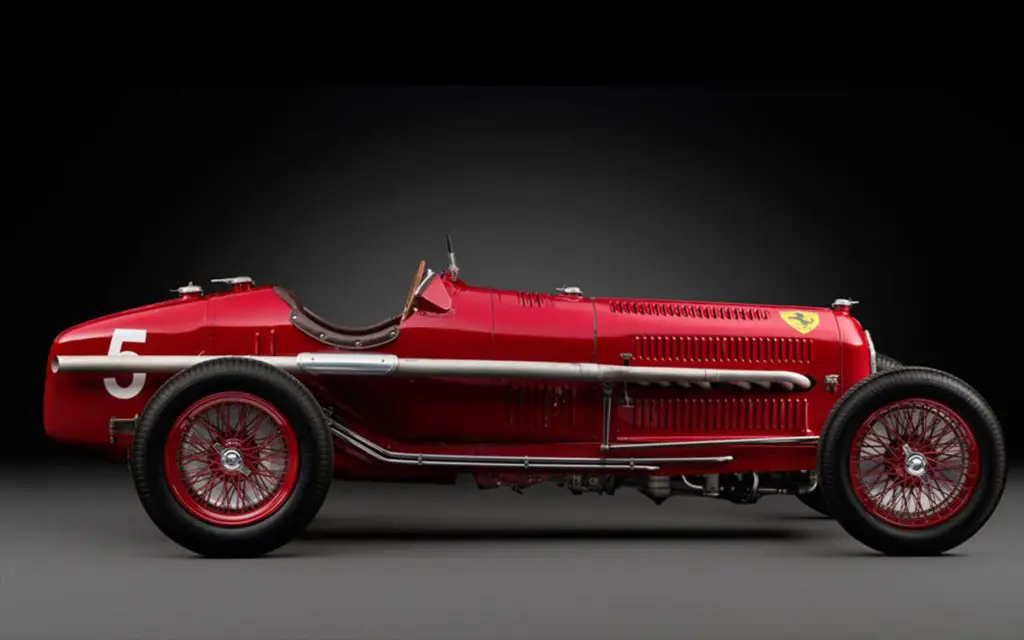 Ferrari has produced cars under its own namesake for about the past 70 years. But prior to WWII, the Scuderia started out producing Alfa Romeos. And now for the first time in over a decade, one of those cherry racers is up for grabs.
A 1934 Alfa Romeo Tipo B P3 will be offered for public sale, courtesy of RM Sotheby's on 8 February, 2017 in Paris. Headlining early entries for the company's annual Paris sale, the P3 is regarded as one of the very best examples available, having been campaigned by Scuderia Ferrari in period and raced by some of the biggest names in motorsport.
The '34 Alfa Romeo Tipo B P3 is one of the most notable pre-War Grand Prix racers, a singular example of just nine makes in the Second Series builds. It's a stunner show of Enzo Ferrari's racing adventures and said to still be in 'highly original' condition. The model you see here is a 1934 Alfa Romeo Tipo B P3, "rated by many" — according to RM Sotheby's — "as the most beautiful and effective racing car of its era."
The pony's expected to go for approximately $3.8 – $4.9m and will come packing a Goodwood Revival invitation in the proverbial glove box.
Additional highlights with race-pedigree set for the Paris grid include a 2008 Ferrari 430 GTC (Est. €275.000–€375.000) and a 2010 Porsche 911 RSR (Est. €185.000–€250.000), both of which have successfully competed in the 24 Heures du Mans among other events. Purchased by the vendor directly from the factory and campaigned as works cars with the outfit BMS Scuderia Italia, both vehicles have remained with the team from new. With many cars crashed or sold off, the opportunity to acquire one directly from the works outfit is indeed rare, setting the scene for a very exciting auction in Paris.
Coinciding with the world-famous Rétromobile week (8-12 February, 2017), RM Sotheby's Paris auction will be held at Place Vauban immediately after the Festival Automobile International which runs through 5 February. This exciting event features a stunning display of beautiful concept cars and pays tribute to car designers from around the world. For further information on Festival Automobile International, please visit www.festivalautomobile.com.
For further information on RM Sotheby's Paris sale, to view a frequently updated list of entries, or to discuss limited consignment opportunities, please visit www.rmsothebys.com or call RM Sotheby's London office at +44 (0) 20 7851 7070.