Rave reviews along with wide price range and options make Giulia appeal to many

Giulia features beautiful Italian design crafted by Alfa Romeo artisans at the Cassino plant in Frosinone, Italy. Built around the driver, Alfa Romeo Giulia designers focused on simplistic elegance, with an emphasis on incorporating the essential elements for performance. Inside, Giulia's high level of craftsmanship starts with an asymmetric-styled instrument panel, featuring a driver-focused cockpit crafted with an array of available leathers with accent stitching, plus trim bezels in aluminum, wood or carbon fiber – all for a bespoke look that could only be crafted in Italy.
A Formula-1-inspired steering wheel features a thick-rim profile that transmits the chassis' direct-steering feel and neatly groups the vehicle controls and the engine start button. Behind the steering wheel, the Giulia features a full-color 7-inch thin-film transistor (TFT) instrument cluster straddled by two large white-on-black face analog gauges.
Simply put, the all-new Giulia lineup combines Italian craftsmanship, class-leading performance, state-of-the-art technology and a passion for driving for the premium mid-size market. The Giulia nameplate reflects a 55-year heritage of Alfa Romeo's lightweight, performance sedan tradition and over 105 years of brand history, carving its legend on road courses around the globe.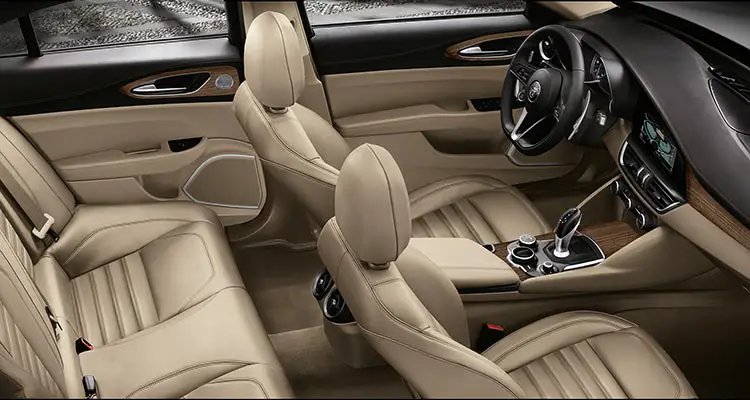 "The all-new Giulia is the result of our 105 years of passion for Italian style, craftsmanship and performance," said Reid Bigland, Head of Alfa Romeo. "Crafted in Italy, the Giulia lineup sets an entirely new benchmark for the segment as the world's fastest four-door production sedan, featuring class-leading engines, an all-new exclusive architecture, stunning design and state-of-the art technology, available starting from $37,995 MSRP."
If you want to go straight for more power, the Giulia Quadrifoglio stands as the most powerful Alfa Romeo production car ever with its 2.9L bi-turbo V-6 engine producing a class-leading 505 horsepower and 443 lb.-ft. of torque. The Giulia and Giulia Ti models feature an all-new, all-aluminum, 2.0-liter, direct-injection turbo engine with an eight-speed automatic transmission delivering a class-leading, standard 280 hp and 306 lb.-ft. of torque. The Quadrifoglio is available starting from $72,000 MSRP.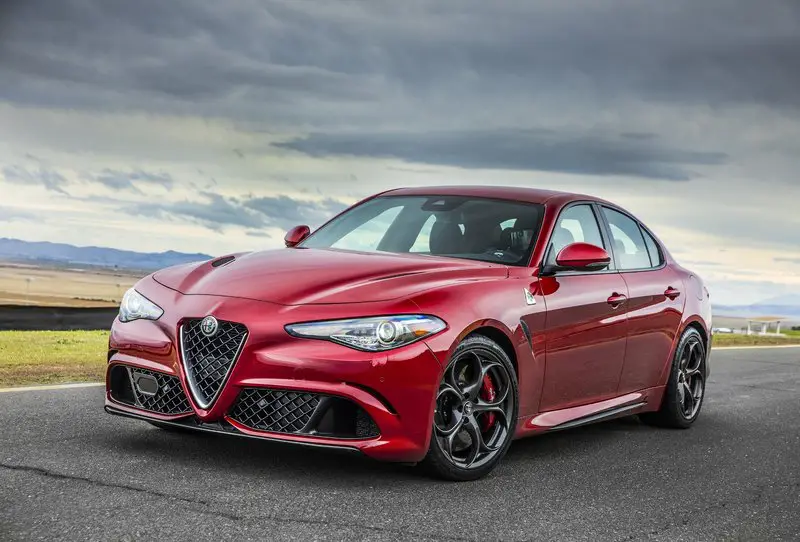 With its muscular proportions and a pure design ethos of passion, lightness and simplistic elegance clothing its class-leading technical layout with near perfect 50/50 weight balance, the all-new 2017 Giulia exudes stunning and functional Italian style with a finesse of Alfa Romeo heritage, athletically taut lines and sculptural details.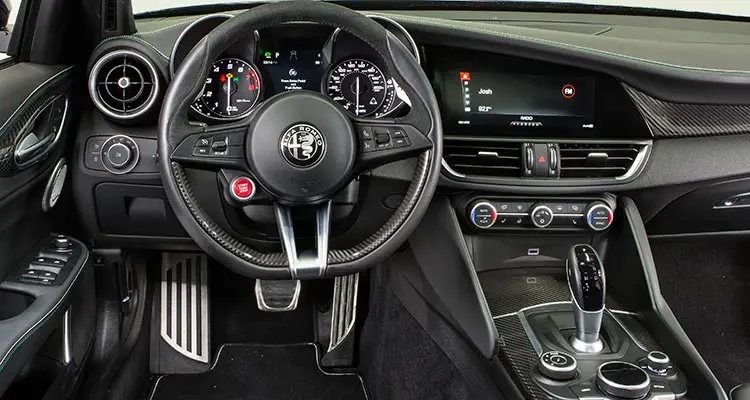 The Giulia is a product blending Alfa Romeo history, innovation and experience, all combined to deliver a class-leading driving machine with unmistakable Italian style.
Website: www.alfaromeo.com