The new flagship sedan from the iconic Italian carmaker has won one of Germany's most prestigious automotive awards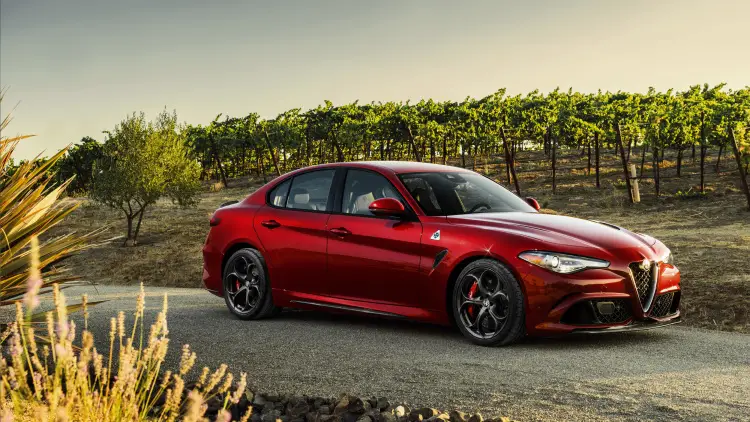 Since 1976, each year The Golden Steering Wheel awards are hosted by the German publications Auto Bild and Bild am Sonntag. Vehicles are voted on by their readers plus a panel of 29 automotive experts, distinguishing the best models in each market segment. This year, the Most Beautiful Car award went to the Alfa Romeo Giulia, honouring the Italian carmaker's flagship sedan for its looks.
Some panel members included rally world champions Walter Röhrl and Sébastien Ogier, DTM champion Mattias Ekström and designer Andrea Zagato.
Created by the Alfa Romeo Style Centre, the exciting Giulia is a new expression of the best Italian tradition that combines harmonic proportions, linearity of style, high quality materials and sophisticated aluminium, wood and leather accents. All embellished with iconic elements originating in brand's over one-hundred-year history, the most significant of which is the trefoil, arguably the most famous emblem of Alfa Romeo design.
Moving on to more objective categories, the Jaguar XF defeated the new Mercedes-Benz E-class in the Saloon category – while Tesla took home the best SUV award thanks to the Model X – even though the brand failed to impress with their electric car. Elsewhere, Audi took home two prizes for best compact SUV (the Audi Q2), while its latest-generation A5 Coupé was declared the best Sportscar of 2016.
But the biggest surprise was BMW winning in the best electric/hybrid category for the i3 for the second time. Although the basic car hasn't changed in the three years since its launch, earlier this year its battery was significantly overhauled almost doubling its range between recharges. As such it becomes the first car to scoop the green award twice (2013 and 2016).