The Frigerio brothers resurrect the golden age of Italian auto craftsmanship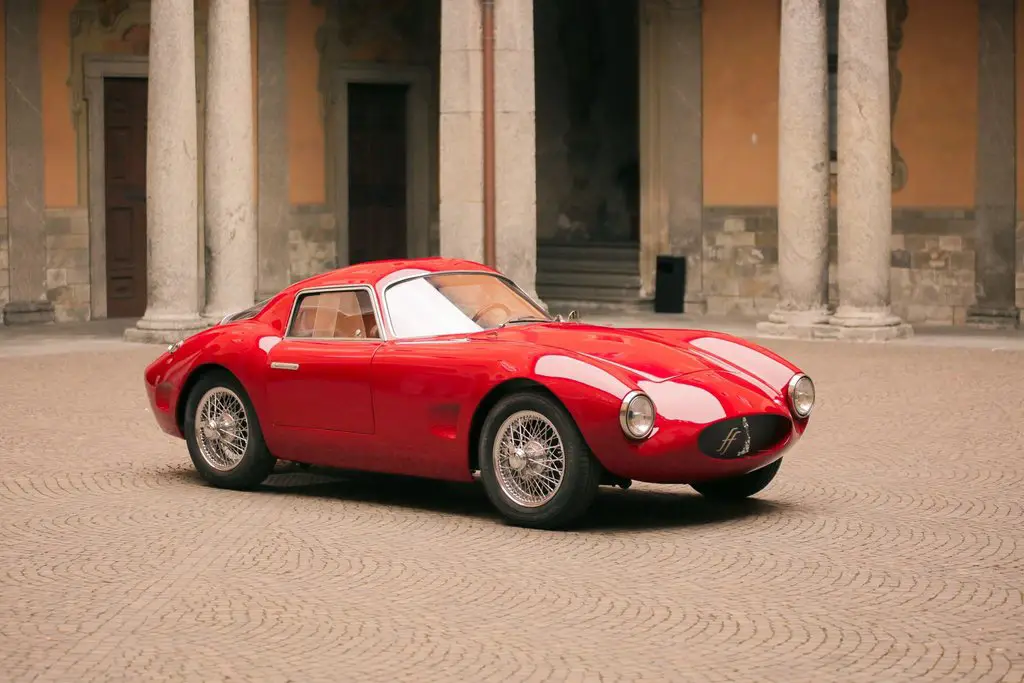 Brothers Leonardo and Vittorio Frigerio had a deep love of classic vintage racing cars. While they had an appreciation for the technical specs and speed these cars produced, it was truly the meticulous craftsmanship of design and style that made a lasting impression on them. So much so, that they spent several years side by side with automotive artisans, restoring cars and honing their skills and expertise.
They decided the time was right for them to create a new car, and they took to creating a hand-built, two-door aluminum-bodied coupe that is a tribute to the classic 1950-60 Italian GT cars.
While their design stresses the passion and technique of a bygone era, the Frigerios have embraced some modern technology. They've relied on modern CAD systems in developing the lightweight but rigid steel tube frame of the 1,742-lb (790 kg, dry weight) car.
The front-mid engine, a 2.0-liter straight-four from the Alfa Romeo 2000, has been tuned to 180 hp and drives the rear wheels through a 5-speed manual.
As for the beautiful two-seat interior, it will all be custom-made and tailored to the buyer's taste making each car unique. Full Matteograssi adorning the seats, door panels, shifter boot, dashboard and transmission tunnel. The driver will be holding a wooden Nardi steering wheel of warm mahogany, with their foot upon adjustable aluminum pedals hovering just over the wool carpet. The flat-faced instrument panel includes toggle switches and Jaeger gauges.
First revealed as a prototype at Concorso d'Eleganza Villa d'Este 2014, the vintage-looking Effeffe Berlinetta has made its very limited production.
The Berlinetta is priced about the same as some modern-day Italian exotics — starting around €300,000 (approx. US$340,000) and rising based upon customization.
More info, visit: www.effeffecars.com