In a chaotic culinary scene, Zeb gets the attention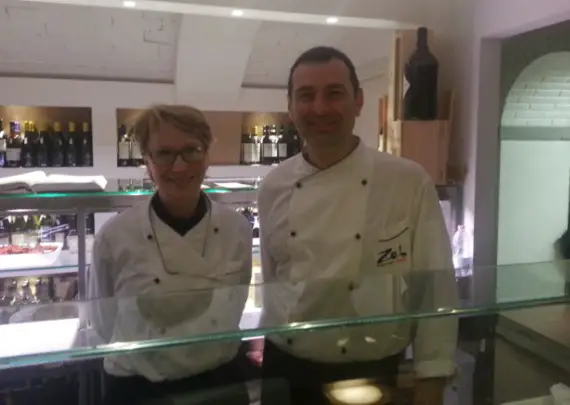 It's hard to make your name for yourself as a chef in Florence. With thousands of restaurants, osterias, pizzerias and trattorias, Tuscany's capital is the equivalent of a kid on too much sugar. Someone's always screaming for your attention and for your wallet.
In this chaotic culinary scene, Zeb Gastronomia is an anomaly. It doesn't wave a poorly translated menu in your face as you walk by. Nor does it try to pass off pineapple pizza as a Florentine tradition.
Instead, this tiny restaurant in the city's San Niccolò district is serving authentic Tuscan home cooking without any fanfare, but receiving rave reviews from the likes of the Financial Times and Los Angeles Times.
Zeb stands for zuppa e bollito (soup and stews). It's the brainchild of Alberto Navari, who expanded his family's gourmet food shop in 2008 with the support of his mother and fellow chef Giuseppina.
"The inspiration for the name came from the zebra-style pattern on the countertops. From there, I started playing around with the concept of zuppa e bollito and Zeb stuck," Alberto says.
"It really sums up our style of cooking, which is homely, but made with only the finest seasonal ingredients."
Alberto buys direct from a small group of local suppliers every morning. They're the ones who decide what he serves to his customers.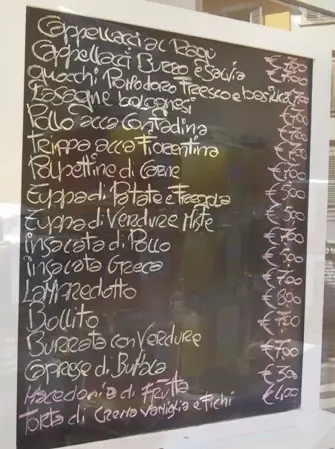 "My menu is always changing. My butcher might bring me a particularly nice piece of girello roast or a brace of rabbits and that's what I'll cook. It's the reason I write my menu on a blackboard. So that I can add new dishes every day."
The recipes are family favourites, Tuscan classics or bits and pieces Alberto has invented himself. He and his mother take it in turns to commandeer the main kitchen and the small space between the counters where no more than 10 people can dine at anytime.
Zeb's layout only heightens the home cooking experience.  Seated at the counter, you watch as Alberto expertly carves thick slices of stewed meat, topping them with homemade salsa verde and freshly cracked black pepper.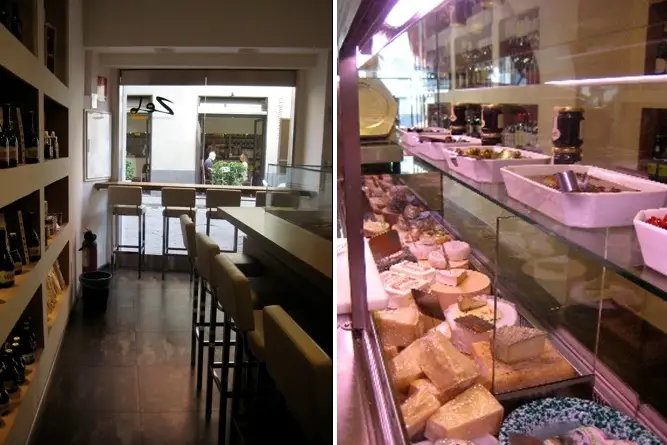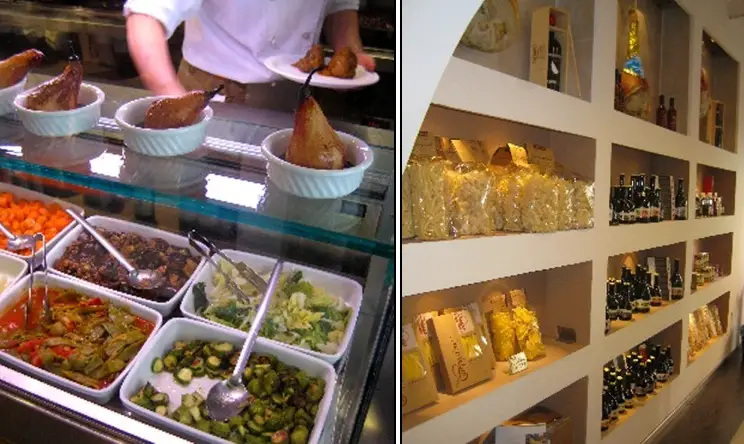 Around you are the fruits of a gourmet food shop: whole legs of prosciutto, trays of marinated olives and artichokes, wheels of French cheese and beautiful boxes of wine and balsamic vinegar. With so few fellow diners, you feel like you're among friends.
When I visited Zeb, my next door neighbour was a particularly boisterous, but well meaning, tourist who complimented the chef effusively in English after every course.
My husband and I started our dining experience with capellacci di patata e salsiccia con pesto di cavalo nero and tagliatelle di tartufo bianco fresco.
Cappellacci , Alberto explained, is a type of pasta native to nearby Emilia Romagna and similar to ravioli. In this dish, it's stuffed with a creamy mixture of mashed potatoes and sausage and served with a vibrantly coloured and flavoured black cabbage pesto. A sprinkle of chopped almonds on top adds the perfect crunch.
Like all the dishes on his blackboard menu, Alberto described this one with a passion and enthusiasm that's hard to capture in words.
When he got to the tagliatelle pasta with fresh white truffles, my husband's hand shot up so fast he almost knocked over our bottle of water. Homemade pasta with thick shavings of "the expensive kind of truffle", as my husband would say, for €16 was simply too good to pass up.
At first glance, I thought the plastic plates detracted from the luxury of the truffle experience.  You could argue they matched the bistro atmosphere, but perhaps they were better suited to a cafeteria.
Still, the pasta was fantastic. A hint of garlic complemented the distinctive flavour of white truffles, while the olive oil used was of such high quality, it became an element of the dish rather than a garnish.
"For me, it's always been about the serving the best quality food," Alberto told us as he decanted a glass of Fattoria Rodano's 2007 Chianti Classico in preparation for our main.
"Our dishes might be old Tuscan favourites, dishes as simple as soup or boiled meat, but the ingredients elevate what is otherwise a humble plate to something magnificent."

Such was the case with our main. Lampredotto is a traditional Florentine peasant dish. It's made from the fourth stomach of the cow, but unlike tripe, it's inoffensive with a delicate flavour that Alberto brings out through slow cooking in a broth of tomatoes, onions, parsley and celery.
It's Zeb's signature dish, served with an unconventional version of salsa verde that Alberto told me was designed with his customers in mind.
"If I made traditional salsa verde, you'd still be digesting a month later. My version is lighter, but just as nice."
In a country where digestibility is everything, Alberto's salsa verde of celery, almonds, parsley and a hint of garlic doesn't overpower the delicate lampredotto. It's met with a nod of knowing approval from the Italian couple sitting further down the counter.
Unable to turn down Giuseppina when she offers me dessert, I finish with a slice of torta al Zeb, a perfectly smooth ricotta cake with pine nuts and sultanas that has just right amount of sweetness, and I realise that Zeb's food is very much like its chefs.
Alberto and Giuseppina have none of the bravado of your typical Italian chef. Mother and son are humble and honest, soft spoken where others would be boastful. Their food is the same. It's clean and delicate, faithful to the traditional flavours of Tuscany and beautifully balanced by magnificent ingredients.
It's no wonder Zeb has such a following of locals and tourists alike.
Zeb is located on Via San Miniato, Florence. It's open for lunch every day and dinner Thursday, Friday and Saturday. It's closed on Wednesday. Book ahead. With limited space, Zeb fills up quickly.  Visit them online: www.zebgastronomia.com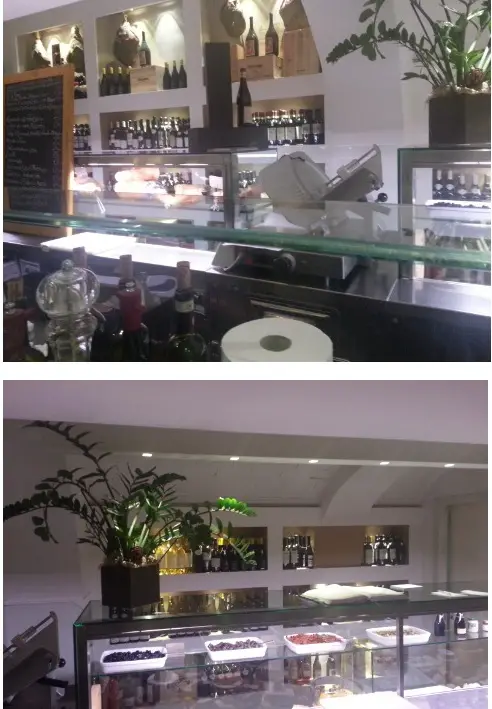 ---
By Elisa Scarton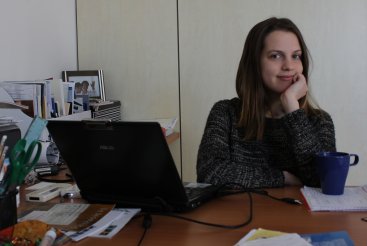 Elisa is an Australian journalist who came to Tuscany for a year, fell in love, how cliché? And decided to stick around. Not one to keep paradisical holiday destinations to herself, she now writes a Tuscan travel blog and online travel guide about the infinitely beautiful Tuscan Maremma, so that others can get a taste of la dolce vita.