A New Kind of Family Getaway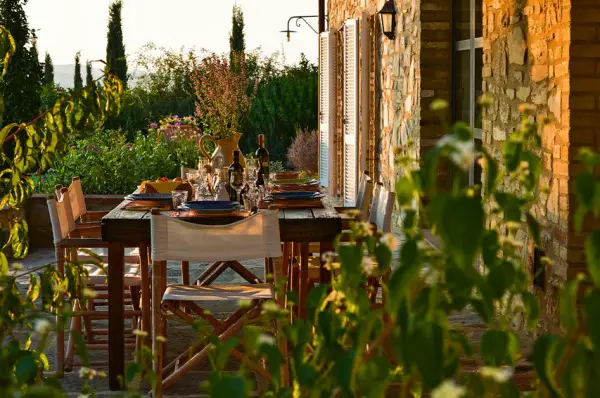 Local mom and private English school, Canadian Island, founder Maria Rocco has created a new kind of travel experience exclusively for moms and their children visiting Italy, Me and Mom in Tuscany with Maria Rocco.
"This is 'real' travel," said Maria. "How often do you get to visit the jaw-droppingly beautiful Maremma, live and breath Tuscan culture, and share this truly once-in-a-lifetime experience with your kids?"
Me and Mom in Tuscany with Maria Rocco organizes exclusive retreats and summer camps three weeks in the summer. They take place at their private villas in Maremma, Italy. While the children are in the week long summer camp the mom enjoys a retreat setting overlooking the hills of Tuscany and the Mediterranean. The days can be filled with yoga, learning Italian, taking cooking classes with an Italian Chef, wine tasting or just relaxing by the pool. Excursion to local sites can be organized for you and your child, among other activities or let them enjoy their time swimming, playing, acting, learning Italian, and taking cooking classes also.
So how does it work?
Mom's book a week at the 'camp' for both herself and her children. Moms stay at a retreat style 8 bedroom villa, a short walking distance from the children's accommodations.
Children stay at a renovated farmhouse that provide room inside and out for the children to explore with a soccer field, tennis courts, large pool and horses near by.
Why is this unique?
Enjoy mom time! Moms are offered a flexible range of services and activities that are designed to let them relax and enjoy their Tuscan adventure, while knowing that their kids are having just as much fun.
Savour family time! Me and Mom in Tuscany with Maria Rocco create opportunities for shared memories by organizing combined activities and excursions for both the moms and her children.
Plus, children can stay an extra week while the moms explore Italy with their husband – giving them a chance for a second honeymoon, if they choose.
Me and Mom in Tuscany with Maria Rocco builds on the knowledge Maria Rocco has gained as a director/owner of Canadian Island summer camps to create a new kind of travel experience exclusively for families visiting Italy.
For more info visit: www.meandmomintuscany.com
 Watch the video below: