Bordeaux, Napa Valley and Tuscany food and wine tours top the list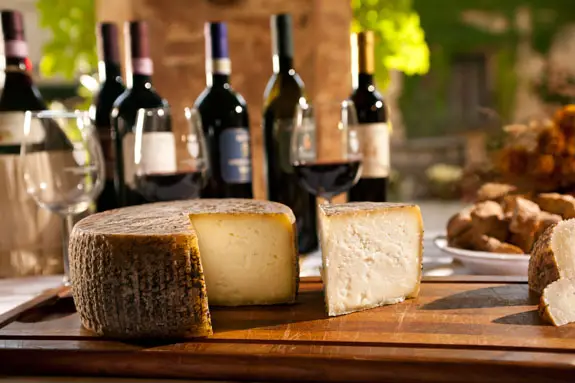 Sipping and eating through wine country in Bordeaux, Napa Valley and Tuscany have emerged as the most popular types of luxury travel desired among the wealthiest households in the US.
In a survey of 1,200 US households who bring in incomes of more than $150,000 USD, 37 percent of respondents said their ideal luxury vacation would be to take a wine tour traipsing the French, Italian or Californian countryside, according to the recently released Resonance report on Affluent Travel and Leisure.
The next most popular form of vacationing among affluent holidaymakers? Boarding a luxury cruise liner.
"The popularity of both wine country and cruising points to very different trends," said Resonance Consultancy President Chris Fair in a statement.
"Wine is culture and art, wine is scenery and history, and wine is the best friend of food. It really embodies some of the most compelling reasons that people travel, and some of its most pleasurable experiences."
Cruises, meanwhile, appeal to multi-generational families, he said, allowing parents, kids, and grandparents to travel together comfortably without being stuck in each others company 24/7.
Here are the most popular forms of luxury travel and entertainment among affluent households in the US:
1. Tour through wine country in Bordeaux, Napa or Tuscany
2. Cruise on a luxury liner such as the QE2
3. Attend a Broadway or West End show
4. Visit a rare or remote landscape (i.e., Antarctica, etc.)
5.. Take a trip on the Orient Express or Rocky Mountaineer
6. Trip to luxury casino and attend shows in Las Vegas
7. Go on a safari in Africa
8. Attend a major sporting event (i.e., Wimbledon)
9. Take a family vacation to Disney
10.Go on a spa retreat (such as Canyon Ranch)
11. Gourmet cooking lessons abroad
12. River rafting or canoeing adventure
13. Visit a part of the world that is endangered
14. Attend a film festival such as Sundance or Cannes