A chat with Il Ristorante Da Caino chef Valeria Piccini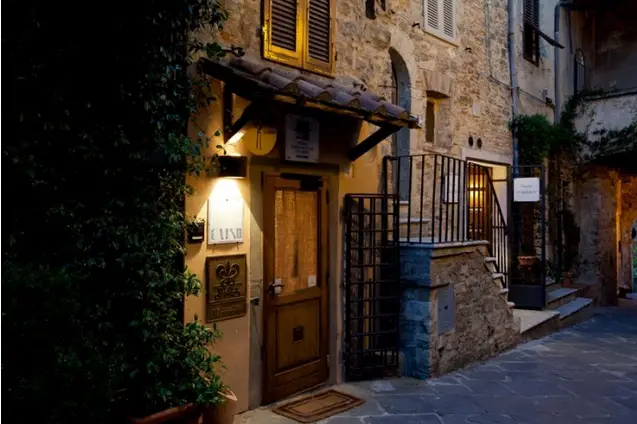 Montemerano is the sort of town that renews your hope in the traditional spirit of Italy.
Tucked away in the quietest corners of the Maremma in Southern Tuscany, this medieval stalwart reaps full benefit of its unappreciated tourist status.
From its cobblestone streets to its vine-covered houses, Montemerano remains as beguiling as it was when it entertained the noble families of far-flung feudal regions centuries ago.
Today, the population of Montemerano is small. Generations have lived in the same houses for so long that a beautiful contrast has formed between the older residents who know the history of every piazza and the children who fill those same piazzas with noise and laughter.
It is this unerring provincial peace that makes Il Ristorante Da Caino so remarkable. After all, Montemerano is the last place you would expect to find a two-Michelin-starred restaurant.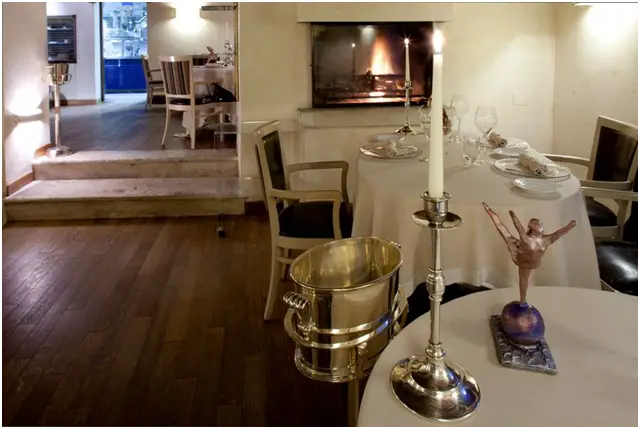 And yet, this culinary Mecca attracts admirers from around the world, enticing hungry diners to skip the bright lights of Tuscany's cities and spend their evenings in this peaceful country town instead.
Da Caino is led by one of Italy's foremost acclaimed chefs, Valeria Piccini, and her husband, Maurizo. With dishes like Cinghiale con finocchi, gelatina di arance e olive  (Wild boar with fennel, orange gelatine and olives) and Carne Maremmana emulsione di fragola, lampone e gelato di burrata (Carpaccio of Maremma meat with an emulsion of strawberries, raspberries and burrata cheese gelato), their philosophy is simple. It's all about taking traditional Southern Tuscan fare and transforming it into the stuff of haute cuisine.

I was fortunate enough to recently catch Valeria in one of her rare free moments to chat about food, family and life as a world-acclaimed chef.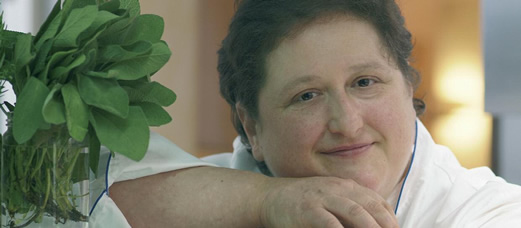 Welcome Valeria. Let me start by asking, how did Il Ristorante Da Caino come about?

It all started in 1978 when my future husband  introduced me to the wonderful world of cooking in the kitchen of his family's trattoria. I must have passed the test because he asked me to marry him. It was from there that the Da Caino adventure began.

Locality and seasonality are big parts of the Tuscan Maremma's culinary tradition. Do you believe in keeping things local? 

Certainly! Most of my produce is grown in my very own garden. I'm a firm believer that if the initial ingredients are good then the final result will have the flavours and aromas that make the Tuscan Maremma so incredible and so enviable.  It's a simple idea, but one that has worked in my region for centuries.

Da Caino is renowned for seamlessly blending haute cuisine and the simplicity of Tuscan Maremma cooking. How do you make that happen?

I think it's about having the ability to make elaborate, sometimes sophisticated dishes without impacting the integrity of the ingredients. Often I'll take recipes that are very old and add modern techniques, but I always try to keep the flavours we traditionally know and love here in Tuscany. That's what makes a kitchen high cuisine.

In all the years you've spent at the stove are there any dishes that stand out in your memory as your favourites?

My dishes are like my children. I think it's impossible for a mother to love one child more than the others. In every dish, I put in passion and time. That little bit of love I have for all my dishes is, deep down, the motivation for every success I have had in the kitchen, including my Michelin stars.

What do you love about Montemerano?

My love for Montemerano stems from my dream for this beautiful town. I dream of recreating what I and others of the older generation remember of days past. We want Montemerano to remain as iconic and picturesque as it is now. Our dream is for it to hold on to the beautiful simplicity of the countryside and of Italy before globalisation. I hope that's possible.

Why did you choose Montemerano as the base for your great kitchen?

The road was laid out before me, so it would be like asking the son of a pharmacist or a farmer why they carried on his business. Da Caino was already in Montemerano long before I came to cook there. I am merely continuing the family business, and I hope it stays strong long after I am gone.

When you're not in the kitchen, what's your perfect afternoon in the Tuscan Maremma?

To achieve the success I have achieved both nationally and internationally, I have had to sacrifice many things. So when I manage to carve out a moment of free time, I dedicate it to my loved ones – listening to my mother's advice, watching my son smile, enjoying the warm and tender embrace of my niece – deep down, these are the joys of life.

 
Il Ristorante Da Caino is on Via della Chiesa, Montemerano,(GR), Tuscany. To book, phone +390564602817.
Visit their website at: www.dacaino.it
---
By Elisa Scarton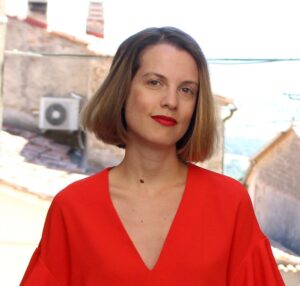 Elisa is an Australian journalist who came to Tuscany for a year, fell in love, how cliché? And decided to stick around. Not one to keep paradisical holiday destinations to herself, she now writes a Tuscan travel blog and online travel guide about the infinitely beautiful Tuscan Maremma, so that others can get a taste of la dolce vita.