An elegant farmhouse tucked away in nature, turned into a gem of Tuscan hospitality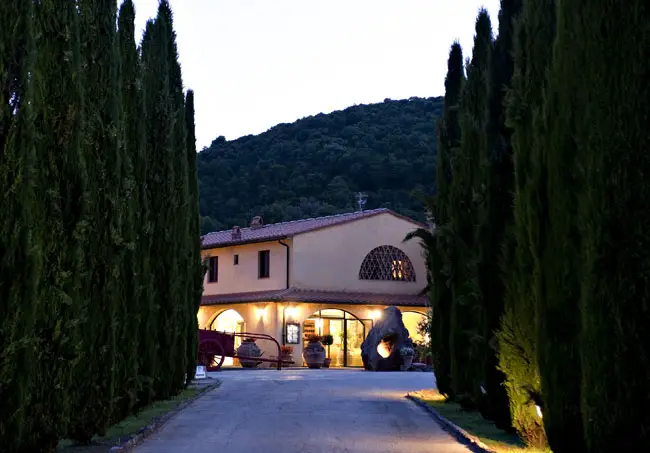 'Casolare' means a special kind of 'big house' in Italian, especially in Tuscan tradition.
In a not so distant past it represented the great house of the peasant families, big enough to allow many people to live together under the same roof and to host people, animals, passing travelers.
Nowadays, the most part of 'casolari' have been renewed and turned into luxury holidays estates offering all kind of facilities.
This is just the case of Casolare Terre Rosse Hotel in San Gimignano, a beautiful property located just a few miles away from the city walls.
The set is an amazing view over 'Poggio del Comune' (Common hill) as local people use to call this prisitne forest surrounding the city that hosts deers, wild boars, pheasants, foxes and a large variety of birds.
Perfectly settled to let their guests experience the silence of the countryside, this warm San Gimignano Hotel has romantic rooms and apartments in a huge park with pool. Even just staying on the threshold admiring a sky not bordered by houses or skyscrapers is enchanting.
To complete the perfect romantic getaway in Tuscany, don't miss a visit to the Chianti area and the main art cities of Florence and Siena that you can reach with a daily city trip.
Indeed this area is very lively during the summertime with opera concerts, theatre and music festivals. So much to be enjoyed!
Find out more about Terre Rosse Hotel in San Gimignano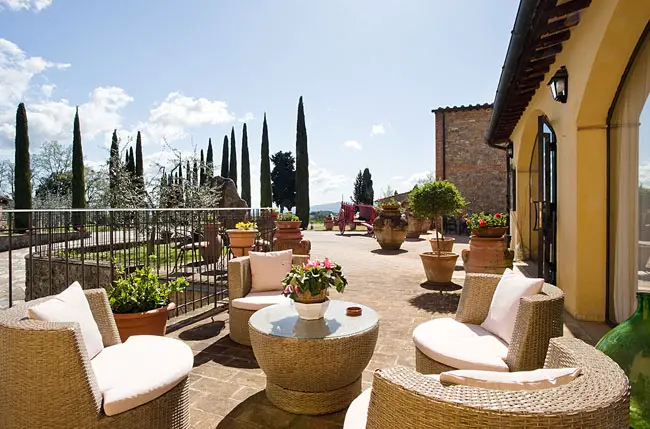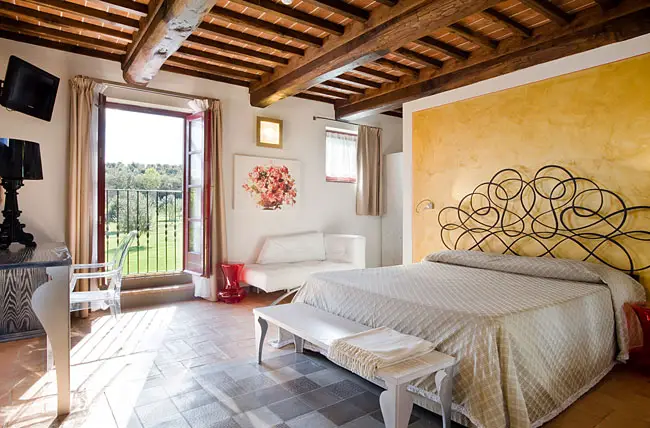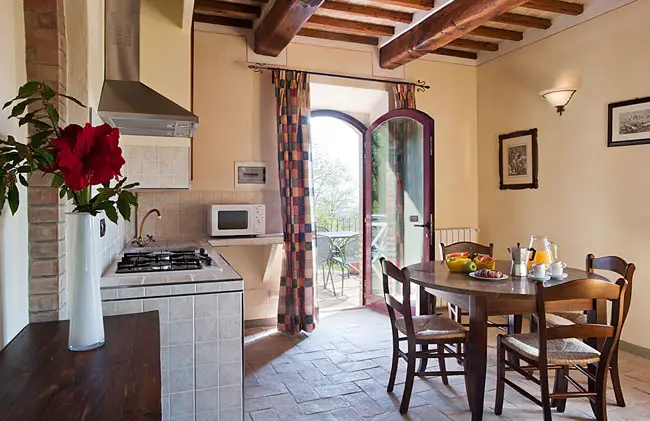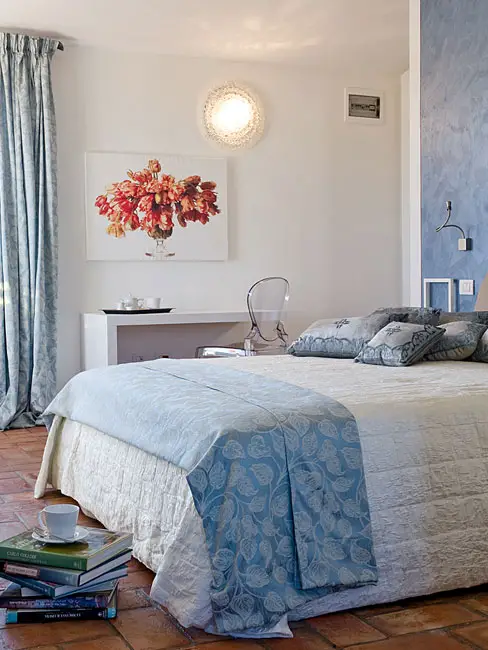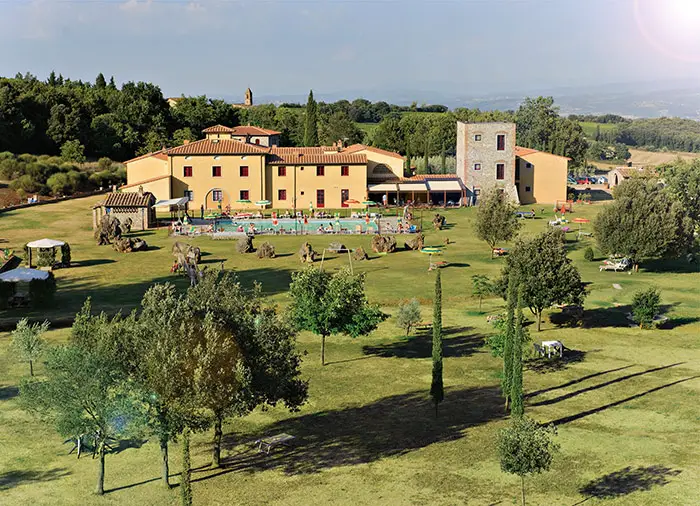 ---
By guest contributing writer, Beatrice Rinaldi. Beatrice is an SEO & Content Strategist and writes about travel for QNT Hospitality.