Five exceptional machines to create the perfect espresso drink at home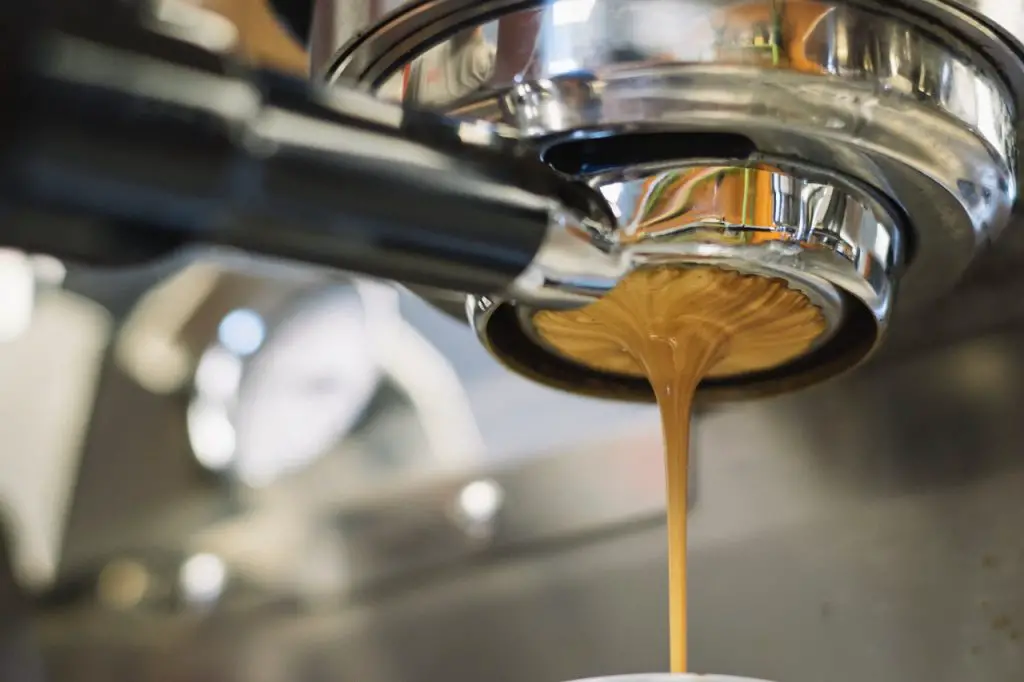 For an espresso aficionado, your shot has to be just right – rich brown in color with a thick crema. With the correct amounts of water, coffee, pressure, and timing – an espresso shot should come out perfectly.
If you're looking to elevate your at-home coffee experience, here are five of our favorite espresso makers that will make you feel like a professional barista. The list features a few of the best espresso machines available to home brewers for under $1,000. that could pull a shot that is comparable to the high-quality as one served at an Italian cafe.
All of these are available in our Italia Living Amazon Store.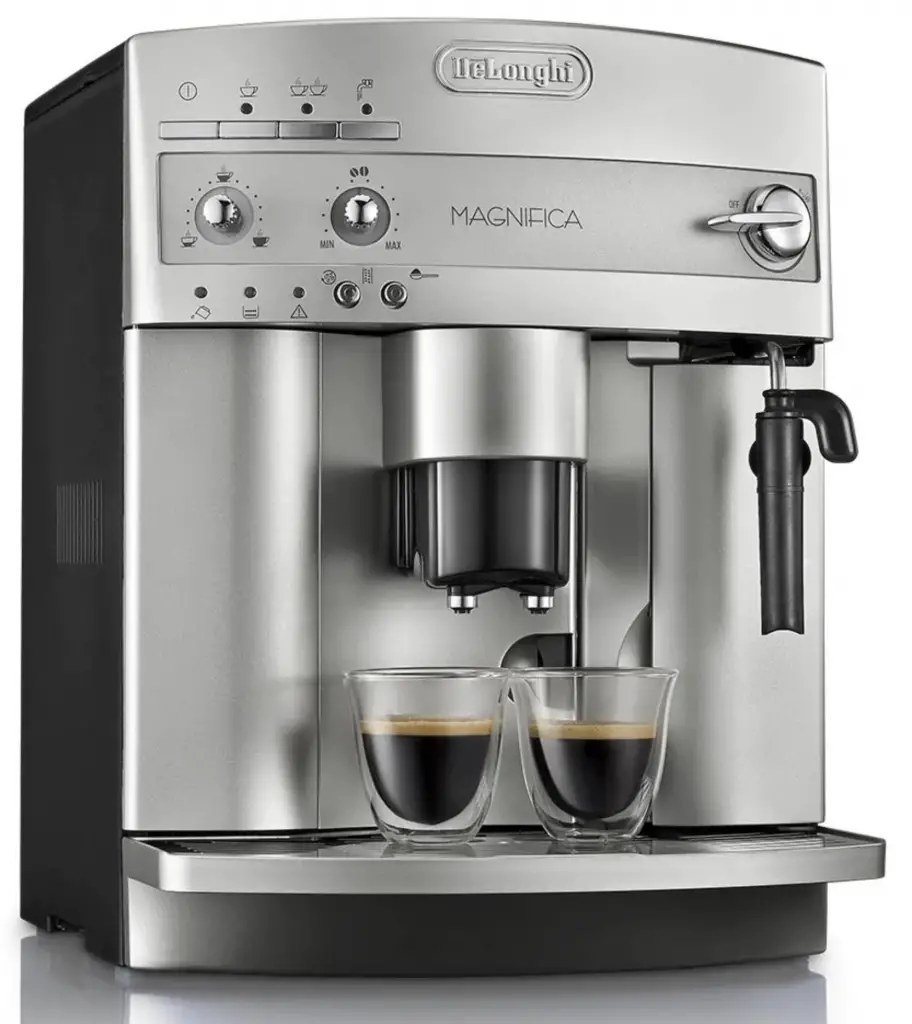 The DeLonghi ESAM3300 Magnifica Super-Automatic Espresso/Coffee Machine is one of the consistently top rated super-automatic espresso makers under $1,000 on the market. This high-value machine features double boiler – a nice touch for milk coffee drinks. It is the least-returned machine on the market with the reliability and durability that comes with the DeLonghi Magnifica brand. It is "must have" espresso maker for the coffee enthusiast that wants value and most of all, darn good coffee.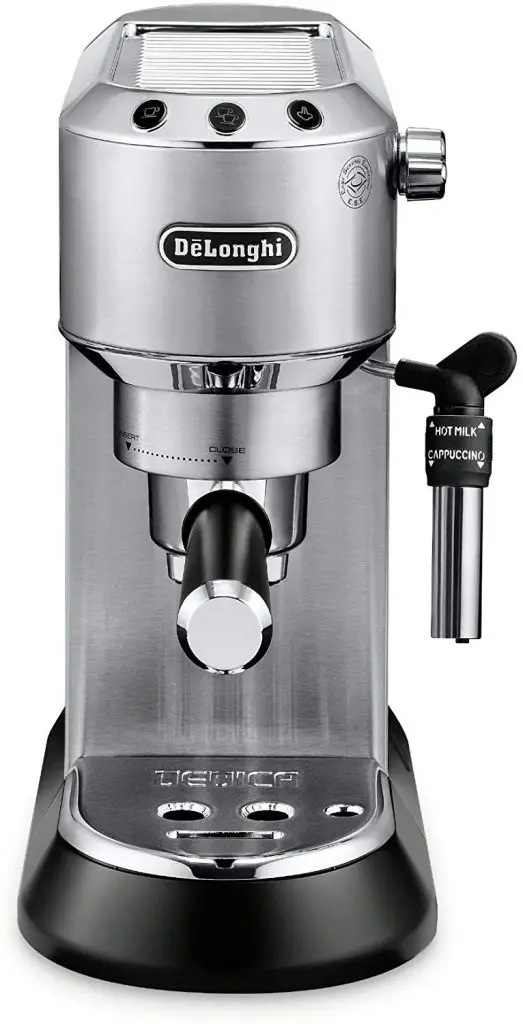 The DeLonghi EC685 Dedica Deluxe 15-Bar espresso machine is a sleek and attractive machine that makes a solid cup of espresso quickly, while taking up a minimal amount of counterspace. It also utilizes ESE pods as well as ground espresso. The coffee maker also steams milk for cafe drinks and has a handy cup warmer.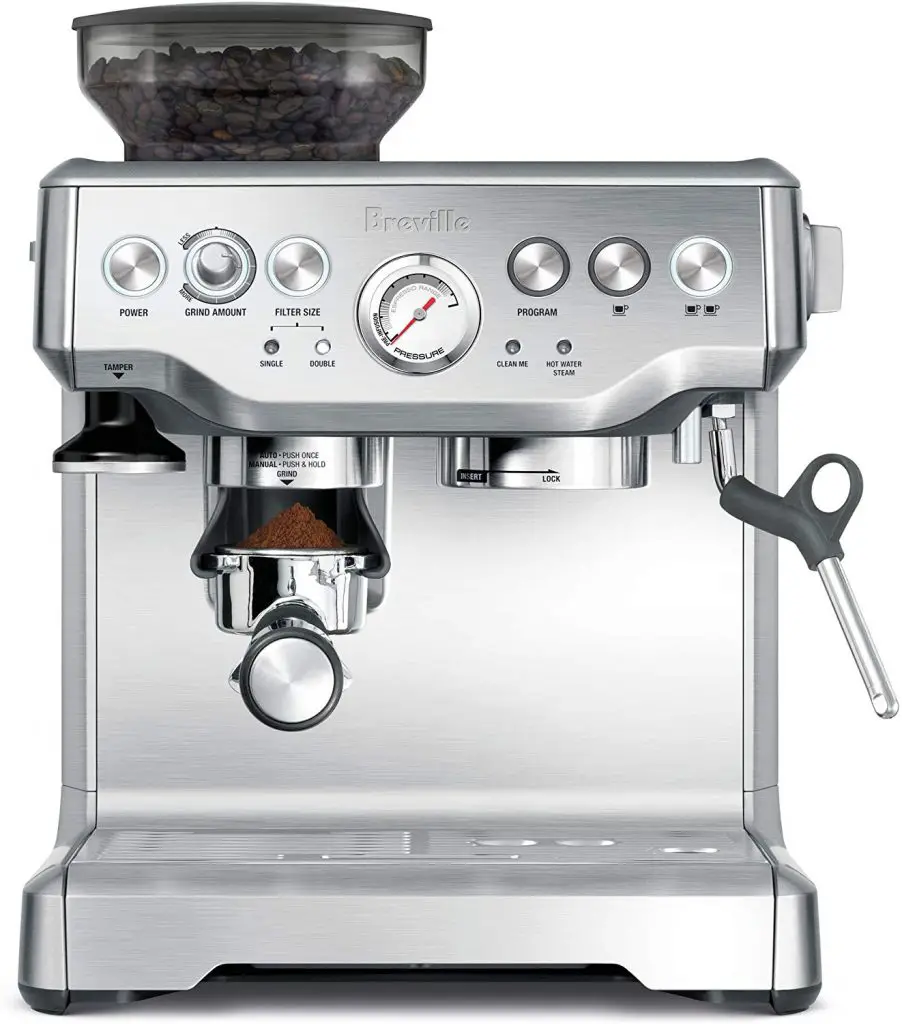 Though an Australian brand, Breville knows coffee and knows it well. The Breville Barista Express is always a top rated machine from construction to ease of use – and very hard to compete with when it comes to the final quality of the espresso shot. This machine is one of the only semi-automatic machines to produce a velvety, well-incorporated milk foam. The consistency with which it incorporates air makes for a beautifully textured latte and cappuccino.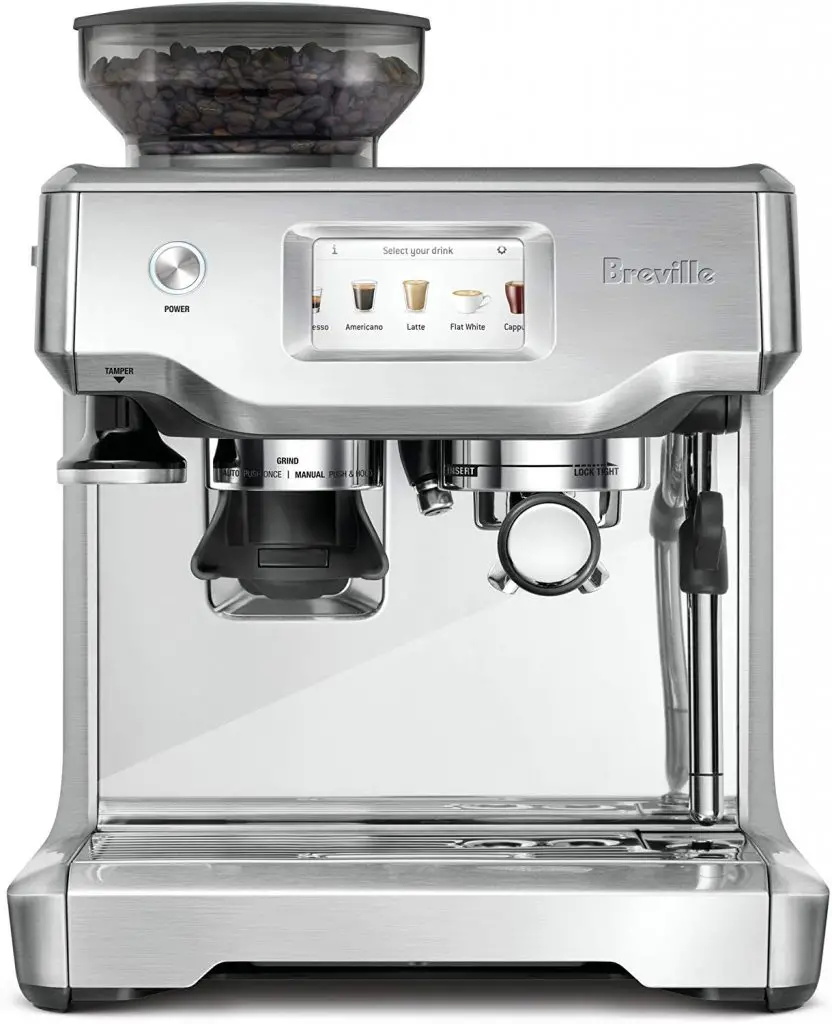 Then there's the Breville Barista Touch, which is very similar in overall quality as the Express model above, however, features an updated thermocoil design for faster heat-up times and a crystal-clear touchscreen for setting and saving your favorite drink recipes.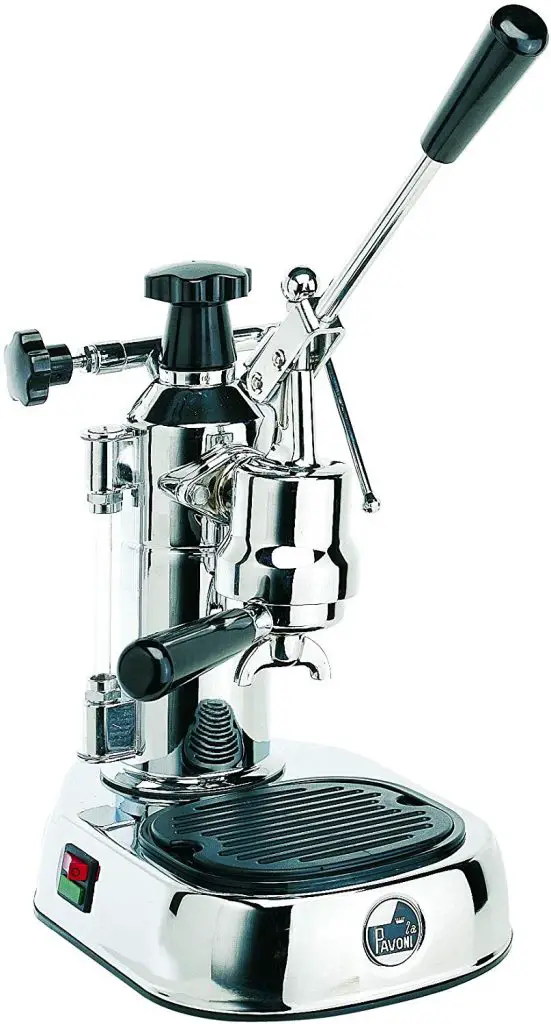 If you would like something on your kitchen counter to exude a bit more of Italian elegance in design and function, consider the La Pavoni Europiccola. This is an 8-Cup lever style espresso machine, but they also make 16 cup models. All La Pavoni machines are superb in quality and deliver an exceptional cup of espresso.
Lastly, here is a bonus recommendation…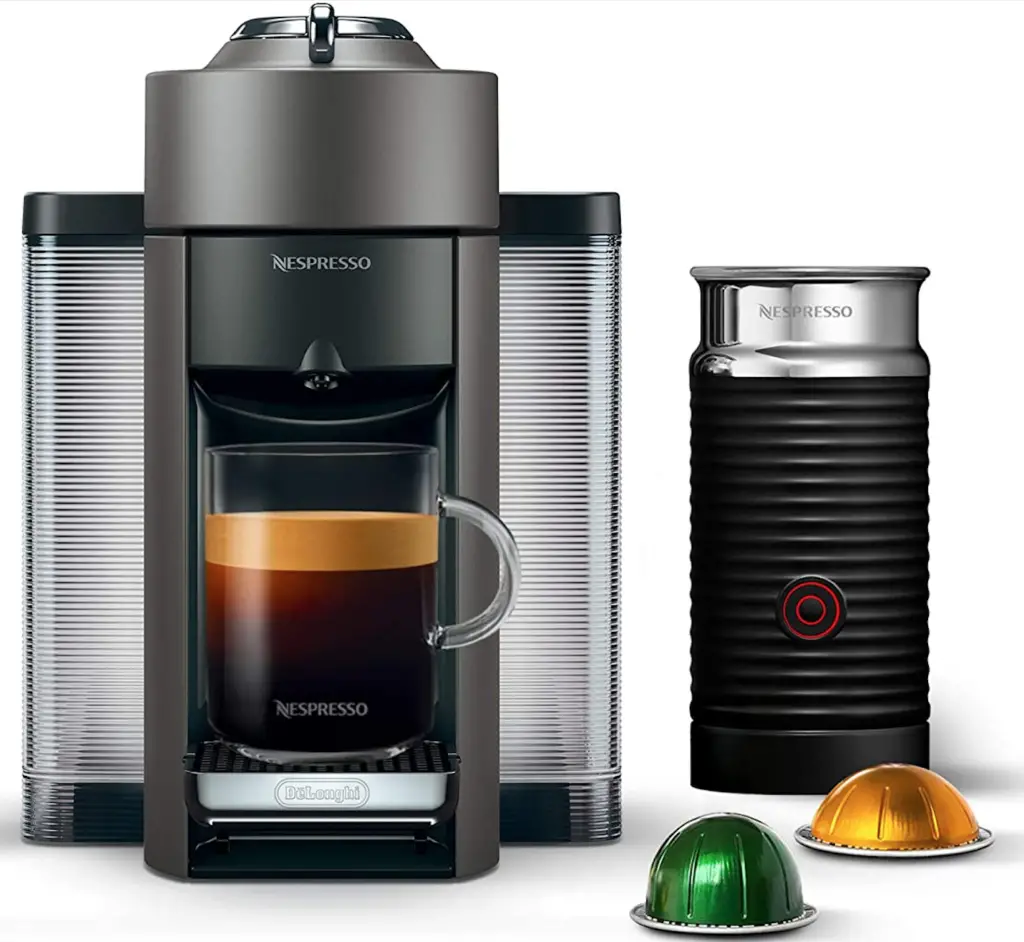 I completely realize it's hard to replicate the perfect cup of espresso by using a pod machine. However, if you're like me and have little patience to wait, love convenience AND an awesome cup of espresso – nothing beats Nespresso. In particular I have a De'Longhi Nespresso Vertuo Evoluo and use it at least a couple times a day for espresso and a darn good cup of coffee.
Here's to wishing you happy brewing and espresso utopia!
For these and more visit:  www.amazon.com/shop/italialiving
* Italia Living is an Amazon Influencer Associate and earns commissions from qualifying purchases.