Tennis and coffee fans unite again this year in NYC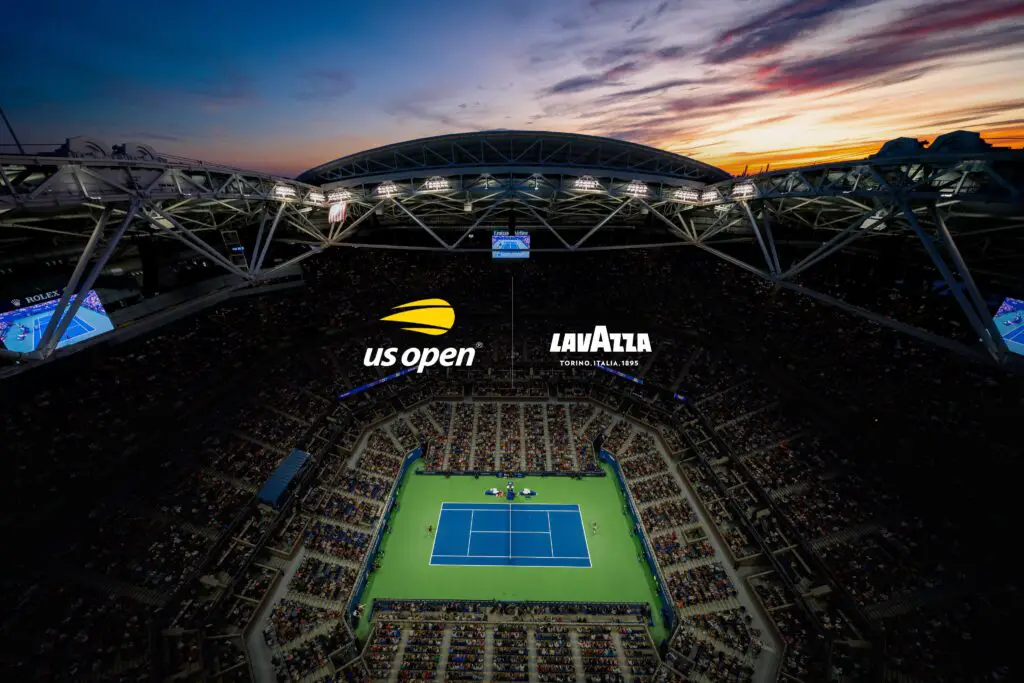 Lavazza coffee will continue its long time support of major tennis tournaments as the official coffee of the 2022 US Open which will return from August 29th to September 11th.
With a shared dedication to excellence, Lavazza's role as the Official Coffee of tennis Grand Slam tournaments is a natural fit. Just as the U.S. Open celebrates feats of outstanding athletic distinction, Lavazza celebrates the rituals of real coffee. Tennis players and coffee drinkers work similarly in their pursuits of greatness— as Guiseppe Lavazza said, "there are many values that unite us, including tradition, innovation, ritual, internationality and above all passion."
Lavazza has come to be recognized and appreciated as the tennis lover's coffee, after many years of promoting the appreciation of true Italian coffee culture the world over. After more than five years of partnership, Lavazza has served more than 1.5 million coffees with the U.S. Open— reinventing what excellence means and setting the standard with every passing tournament.
With the 2022 U.S. Open comes the eighth year of partnership with Lavazza, with the sponsorship renewed through 2025. This year Lavazza's new Ready to Drink Organic Cold Brew cans were introduced, capturing the feeling of Italian coffee culture—a perfect match for the summer tennis tournaments.
The 2022 U.S. Open also celebrates four years of partnership with Jannik Sinner, an up-and-coming tennis champion, as he represents Lavazza and appeals to a new, younger audience.
Lavazza's partnership with the US Open began in 2015, as a continuation of Lavazza's long-standing passion for tennis as the only food & beverage brand to partner with all four Grand Slam tournaments globally including Wimbledon and Roland Garros in addition to the US Open. Lavazza's commitment to excellence, dedication to hard work and heritage mirrors the values and ethics of the sport and athletes creating a perfect match for attendees and viewers at home.
To purchase Lavazza coffee to enjoy at home at the best prices, visit: Shop Lavazza