The illy brand is so much more than what's in the cup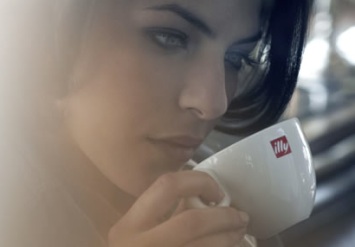 In 2008, illy became our first Featured Sponsor of Italia Living. We are proud to say our relationship continues, and we will be sharing more of the world of illy with you.
Many people will easily recognize the red and white logo of illy as a premium coffee found in Williams Sonoma, and other upscale stores and cafes around the world. What many people don't realize is how this brand is so much more than simply, yet complexly, one of the most enjoyable coffees you will ever taste.
Illy sets the bar for high quality coffee with an unparalleled commitment to quality, technology, sustainability, education, culture and art – and the brand itself is so much more than what's in the cup.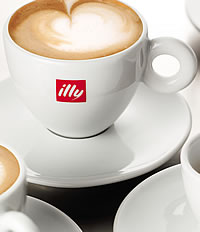 If you've awoken to the pleasures of a creamy cappuccino, or can fully appreciate a perfectly prepared espresso to cap off a great meal, thank the Illy family, whose passion for excellence is translated into every cup of coffee it serves to connoisseurs and coffee lovers around the world. For over 80 years, illy has created an authentic Italian coffee experience through quality, aesthetics and culture. Illy has been the model for global leaders in the coffee world with its uncompromising approaches and standards from bean to cup and refusal to accept anything but the highest quality Arabica beans.
In its quest for an excellent Italian Espresso product, illy goes beyond the coffee beans and focuses on valuing people and ethics through sustainability and developing every coffee-growing region where it sources its beans with profound dedication to the people. Illy expresses its love for art and culture, and thirst for beauty in everything that they do. In short, illy doesn't compete with other coffee roasters around the world – it sets the standard and follows through with all things inherent to the illy brand – a passion for quality, technology, sustainability, education and overall excellence coupled with art and culture to complete the illy experience.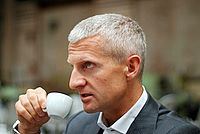 Illycaffe was founded in 1933 by Francesco Illy, and for three generations, illy has led the coffee industry in innovation, technology and knowledge. In 2005, the leadership of illycaffe was passed to CEO Andrea Illy, who took the helm as the third generation of the entrepreneurial family to lead the company and sustain its passion and vision for quality through technology, sustainability, art and more. Under Andrea Illy's leadership, the company has expanded its global penetration from 29 countries to over 100 countries, has increased revenues by well over 130% percent and continues to build illy as the world's quality coffee.
Illy believes in producing one unique blend of coffee for both brewed and espresso preparation and knows that every bean must reach its high quality standards. Made from 100% finest quality Arabica beans handpicked from nine different growing regions around the world. Illy espresso is distinctly identifiable to those who know illy quality and are familiar with the illy experience – as so much more than what's in the cup. Sharing their passion for life enjoyed.
To learn much more about illy, visit: www.illy.com
You can also find some wonderful gifts for the coffee lover on your holiday shopping list…or for yourself on the illy eShop.