The new Tod's My Gommino customization program lets customers design their own signature driving loafers that are unique and personalized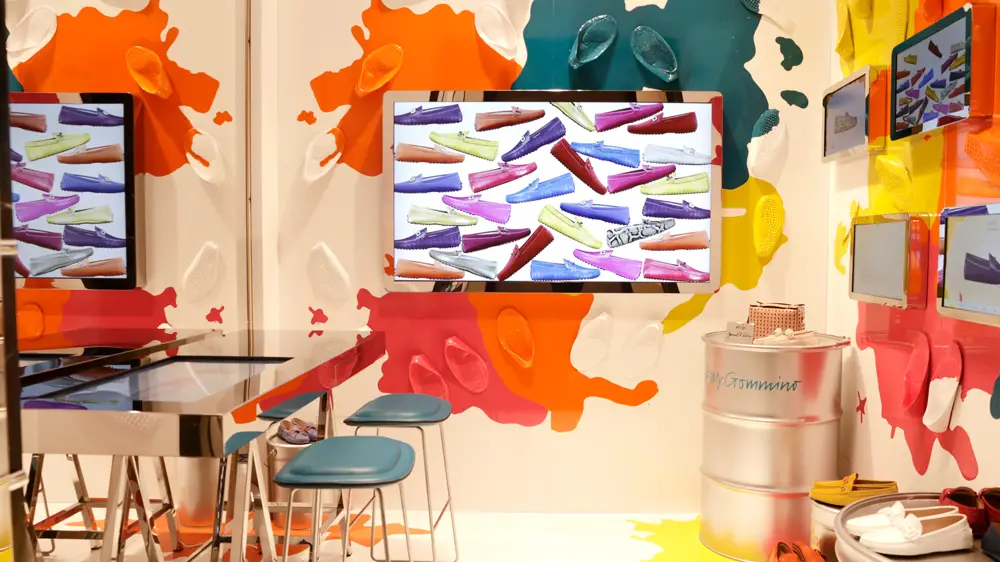 Tod's has opened a  'My Gommino' customization pop up at New York City flagship on Madison Avenue. The pop up features a colorful and artistic space with silver barrels, white walls featuring shoe molds and splashes of bright paint, as well as modern screens that serve as shoe displays.
The creative shoppers that enjoy DIY fashion can create their own custom pair of Gommino loafers on interactive touchscreens that take you through the customization process. Up to 2,000 color combinations are available.
Tod's first launched the program on its website in July. The online customization program allows users to create a personalized version of the Moccasino, My Color, and Double T styles for men and women, as well as the Laccetto, Club and Clamp styles exclusively for men and the Heaven style exclusively for women.
The My Gommino pop up will remain in New York City through October, and prices of custom shoes will begin at $550.
After completing your personalization, the shoes are handmade in the company's Italian workshop and delivered in about three weeks.