Broadcasted nationally over a 1,000 times to rave reviews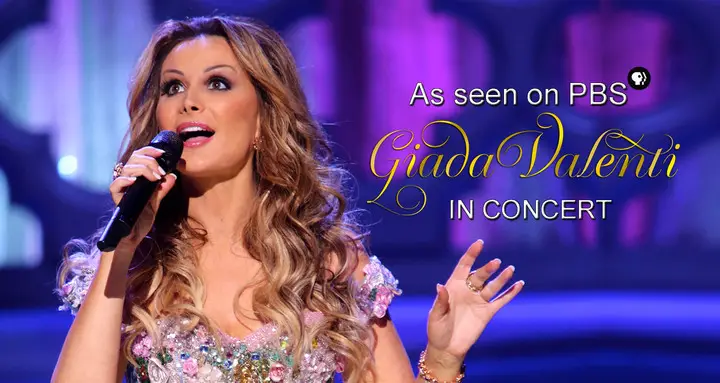 For those of you in New York City, New Jersey, and Connecticut – Sunday October 8th at 3PM Giada Valenti's music special "From Venice With Love" will air again on WLIW21 New York. You will happily find out why PBS has aired this exceptional music special nationally more than 1,000 times.
Also, please consider supporting the PBS station that is bringing Giada's performance to you. Your support will allow them to continue bringing beautiful, entertaining, enlightening and educative programs to your home.
Giada has extended an invitation to you to sit down, relax with some wine and chocolate and enjoy a magical journey to Venice with her music.
Also, visit her website and join her mailing list to get a free copy of her latest song, "Caruso", and also get a recipe of Giada's famous Tiramisu and other Italian desserts.
Be sure to check out her tour schedule as well for upcoming concerts near you.
---
Visit her website at:  giadavalenti.com and Giada Live
Contact:  J.J. Pouwer    T: 213-632-6211    C: 917-478-4217