Delivering an unwavering commitment to quality, originality and value in men's tailoring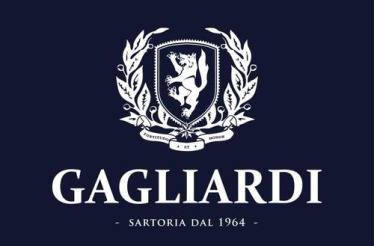 Winter at an end, our coats cast aside, we welcome a wardrobe update, looking for versatile, lightweight pieces that are colourful and stylish. The answer is Gagliardi's Spring / Summer 2013 collection – a carefully assembled selection of suits, jackets, shirts, shorts, trousers and accessories with a strong point of difference: the eclectic range is made from natural fibres, with sartorial details and defined silhouettes throughout. The connecting thread between each garment is the focus upon fit and attention to detail; giving a comfortable yet polished look.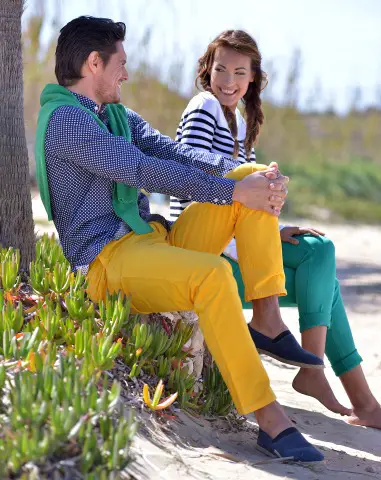 Gagliardi embodies the timeless appeal of Savile Row but adds a distinctive Mediterranean flair and a penchant for rich colour. The label combines the quirks of modern fashion: on-trend cuts, seasonal shades and varied textures, with a no-nonsense, old-fashioned approach when it comes to craftsmanship and attention to detail. The result is a rarity in menswear: realistically cut clothes that are shot through with clever little touches often confined to catwalk designs.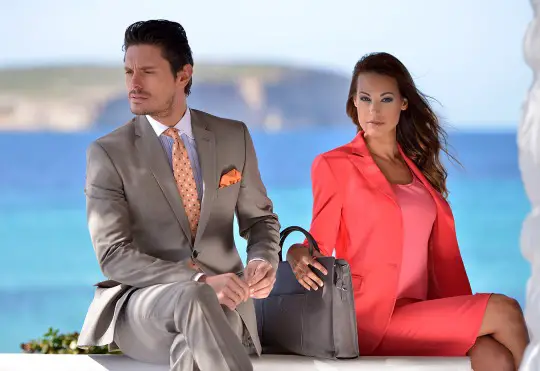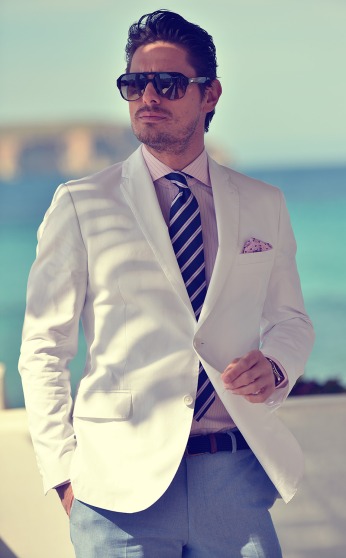 Inspired by the Italian Riviera lifestyle, this collection brings together a plethora of beautiful fabrics and exquisite designs combined with expert workmanship. Suits and accessories in the range are multifaceted and multipurpose, relaxed and high performance – suitable for both work and leisure. Gagliardi adheres to the idea that casual doesn't have to mean dressing down: the look is still sharp but timeless, with dapper yet modern flourishes. Colours range from muted beige, light brown and pastel blue, to vivid cobalt, burnt orange and emerald green; the array of hues is impressive and diverse.
The label's aesthetic stems from a deep appreciation of fine Italian tailoring. The founder, Salvatore Gagliardi, was inspired by the nonchalant style and elegance of the gentlemen strolling through the streets of 1950's Florence and Milan. The clever use of colour, cut and fit made a lasting impression upon him and he created a menswear brand with a specific aim in mind: to capture the natural sartorial flair which initially influenced him and to design pieces that when put together, look effortless. His vision was realised in 1964 when he launched the Gagliardi label. Key to its continuing success is his family's adherence to the principles he established at its inception: the importance of craft, manufacture and the use of luxurious fabrics.
This considered approach is evident in the vibrant Spring/Summer collection, which is divided into three sections: Business, Weekend, and Evening; with a strong focus on essential fashion staples in each category.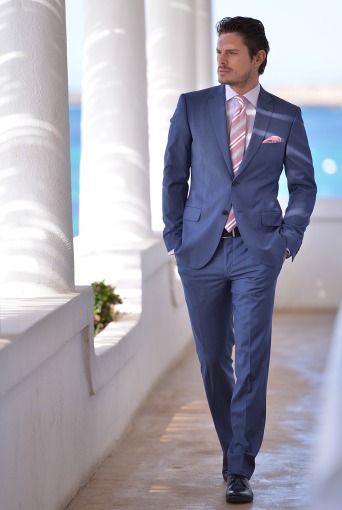 For business, Gagliardi has a stunning selection of suits with sharp silhouettes and fine linings, softened by delicate hints of colour, print and texture; subtle yet signature details. There is nothing more synonymous with the male wardrobe than the suit, an item of clothing that almost every man of style and substance has sported since it was invented some 150 years ago. The clean lines and narrow fit of the suit range capture the 1950s Italian vibe perfectly. Team these suits with Gagliardi's fashion ties and you have a winning combination. Ties are often optional but Gagliardi strongly suggests that they should be worn for pleasure, rather than out of a sense of duty. Available in a wide range of bright hues and distinctive patterns, they're an easy way to smarten your look – whatever your motivation.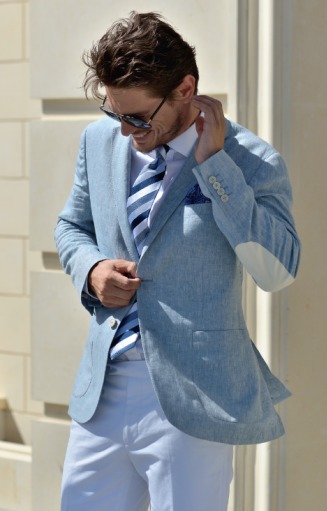 Weekend wear is another great strength. Gagliardi is renowned for its ability to modernise design classics and has turned its expert eye to the jacket. The label's attention to detail is evident in the floral patterns and touches of colour which embellish the linings, pocket flaps and elbow patches. The vivid shades and delicate prints lift a more subdued outfit instantly. Rounded, well-shaped shoulders and slim fits are increasingly popular. A classic example is the double-faced Jersey jacket: lightweight and wearable all-year round, it's unmistakable as a result of its artisanal construction. The same is true of the other deconstructed jackets within the range, which are original, never banal and include a wealth of details. The jacket has a streamlined appearance that complements the cotton shirts that are on offer in light washes.
As for evening wear, the message is simple: refined, tailored elegance. It's all about the perfect black dinner suit and the crisp white shirt: pared-down, modern and sharp, without compromising on quality or fit. Gagliardi has taken the evening look even further with dazzling pieces which include the signature black Paisley Smoking Jacket and midnight blue Shiny Birdseye that are sure to impress.
Visit their website at: www.gagliardi.eu