A man has to dress for every occasion, and should dress well always – Gagliardi has answered the call
Gagliardi offers perfectly designed and tailored menswear at an affordable cost – all while dressing you like you've spent much more on your wardrobe.
They feature apparel for every occasion, most recently expanding upon their casual wear collections – and dressing casual does not mean dressing down. It means dressing in relaxed comfort while still looking sharp.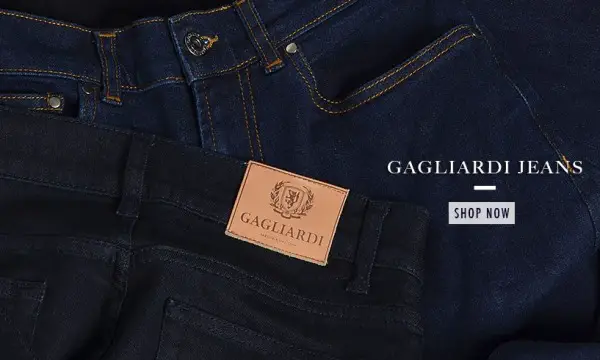 A perfect example is starting with their new denim jeans. The slim fit weekend denim jeans are perfect for almost any smart/casual occasion. Versatile, comfortable & very form flattering; these jeans are sure to leave a very positive impression. Their denim blue tone is uplifted by soft orange contrast stitching, which give the jeans a relaxed weekend look to them.
Pair these jeans with some perfect suede loafers.  Available in several colors, these loafers are amongst the most versatile as they could be worn with a vast variety of jeans, chinos and shorts whilst of course never compromising comfort and style.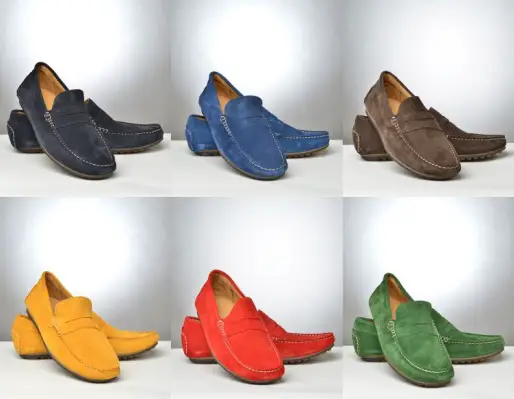 Add a Gagliardi casual weekend shirt to the ensemble, and you're ready for any relaxed venue.
Finishing touches like the perfect belt…Gagliardi has you covered there as well.

Have a business casual event to attend, but don't feel like changing your outfit? Simply throw on a Gagliardi slim fit jacket and problem solved. Perfect with Gagliardi jeans, this navy linen jacket has been a huge success in the new spring/summer range. Extremely versatile in nature, this jacket could be worn for a more formal occasion when paired with white cotton trousers and a tie. Alternatively it could be dressed down with some bright coloured summer chinos. Could easily become the backbone for many outfits in a gents spring summer wardrobe.  Originally cut for a slim fit silhouette, it is also offered in a contemporary fit due to very high demand. The Gagliardi navy birdseye jacket is another great option.
So while Gagliardi has built their reputation for their Mediterranean inspired exceptionally tailored suits – a man has to dress for every occasion, and should dress well always – Gagliardi has answered the call.
For more info visit: http://gagliardi.eu