Making men feel stylish and comfortable without cumbersome effort, dressed up or down, for any possible occasion – embracing the Mediterranean lifestyle. Gagliardi collections are forever timeless – always fashionable.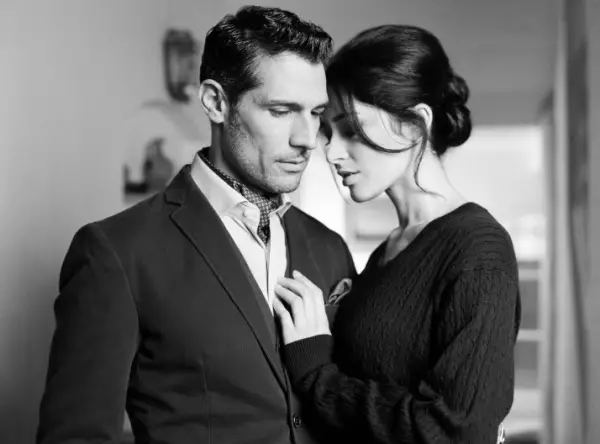 It comes around so fast, a new season and a new collection. Fresh details, new materials and evolving silhouettes are there to surprise, yet the signature Gagliardi taste and style remain forever timeless. Every collection contains, in addition to the classics, its own original pieces, yet each garment belongs unmistakably to the world of Gagliardi.
Style cannot be hurried; it is something that slowly evolves. And what could be more delightful than adding new favourites to your wardrobe as the seasons come and go, relaxed in the knowledge that each garment only gets more beautiful as it acquires the indefinable patina of time.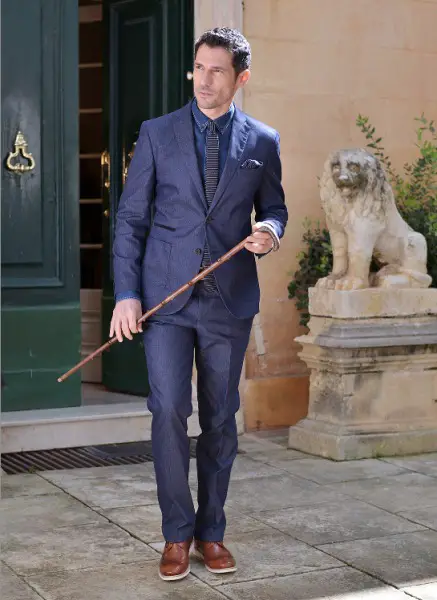 Looking through the autumn/winter collection from the ultimate Mediterranean brand, it is easy to understand why it is becoming a strong menswear favourite. With this year's outfits taking their seeds of inspiration from the vintage ski resort Cortina fashion trends, the brand does not just solve your search for the look-good factor, but also throws in added charm, comfort and style. It does this by effectively combining fine traditional tailoring with soft and de-constructed pieces, and throwing in a dizzying range of warm colours to boot – it's the kind of sartorial finesse favoured by Italian fashion connoisseurs.
This year the brand has crafted a neat infusion of colours and patterns that are planned around a palette which is striking yet astoundingly commercial. Adopting staple autumnal colours such as Bordeaux, Purple, Winter White, Warm Mustard, Rusty Orange, Forest Green, Smoky Grey and Icy Blue; Gagliardi clothes racks are a mix and match haven, which are sure to provide you versatility of choice and a unique look imbued with personality.
Centre stage is taken up by the wax coated cotton washed jacket, innovative and un-structured. The wax coated cotton finish to the jacket is a wonderful infusion of the popularBritish country look with the artistry and finesse of the traditional Italian cut.
It competes for attention with contenders in its category owing to the pioneering use of the fabric and attention to detail in the garment. Machine-stitched elbow patches, in Alcantara suede leather, patch pockets, and a neat button tab all come together to give the jacket wonderful personality. Open the jacket and the lining is of a capricious blue, adding a luxury to this hunting inspired piece.
Next in line for applause is perhaps the most practical staple ingredient of the collection. Take lightweight quilting; cut it like a jacket, give it one of two versatile colours and you have got the unique Gagliardi quilted jacket with a water resistant finish. Extremely easy to wear, trimmed with delicate Alcantara leather, it comes in either navy or a dark grey melange and promises to be every male travellers' dream alternative to the heavy coat. Even the clumsiest packer will look neat in this one.
If you're looking to steer clear of formal wear for the weekend, convince yourself otherwise with the denim look ensemble or the washed cotton jackets that cry out to be combined with a brightly coloured washed five-pocket washed cord. Pick a lightweight, unlined, checked wool jacket which in itself promises great wearability, and use it easily with or without the added padding of knitwear. This year the Gagliardi brand introduces cable knitwear, polo shirts, and cotton/cashmere mix knitwear – a welcome addition to its staple winter collection, and one which promises to become a regular feature of future collections.
Don't you just love the layered look? Enter the shirt.
Gagliardi has its own exhaustive range of city and business shirts in a vast array of colours with what it likes to call the 'ultimate non-iron' finish. Hardy yet stylish and easy to wear, the Gagliardi 'Non-Iron' shirt promises to be every cosmopolitan man's dream. With this season's collection infusing a new range of washed cord, denim, cotton and twillshirts, the Gagliardi man can shift from morning to evening, weekday to weekend, wearing a variety of shirt collars, cuts and detail finishes that are staggeringly attractive and varied. Watch out for the innovative stud front shirts and the rather more French look of the chemises à pois.
If you're in search of something more structured and seriously formal, Gagliardi has its own clear-cut ideas about what the stylish man will be wearing in the coming months. Totally inspirational is the 1920s styled three-piece suit, thoroughly reminiscent of 'The Great Gatsby'. Make it complete with a tie-pin shirt collar and a double cuff shirt.
This season's eveningwear and party wear jackets are what Salvatore Gagliardi himself would have called a 'gioiellino'. They can come in jacquard or quilted fabric, printed velvet and silk, with the possible accompaniment of sensual linings, subtle pipings, and other minutiae which, in totality create a gently yet strong impact of suave male elegance.
Gagliardi completes the look with its classic and contemporary range of accessories. As the cravat leaps back to attention; Gagliardi keeps manufacturing its own cufflinks to swank up the coordinating pocket squares and ties. Finally, check out the modest yet classic footwear collection in the form of black or brown Derbies, traditional Brogues and Loafers, with the softer shoes also available in coloured suede. What certainly reassures the buyer is that this company is attentively producing a holistic range of fashionable menswear that ticks all the right boxes. Most importantly, it makes men feel stylish and comfortable without cumbersome effort, dress up or down, for any possible occasion. Hail the laid-back Mediterraneo!
The entire collection is available online on www.gagliardi.eu