The leading luxury travel firm showcases why they stand out from the rest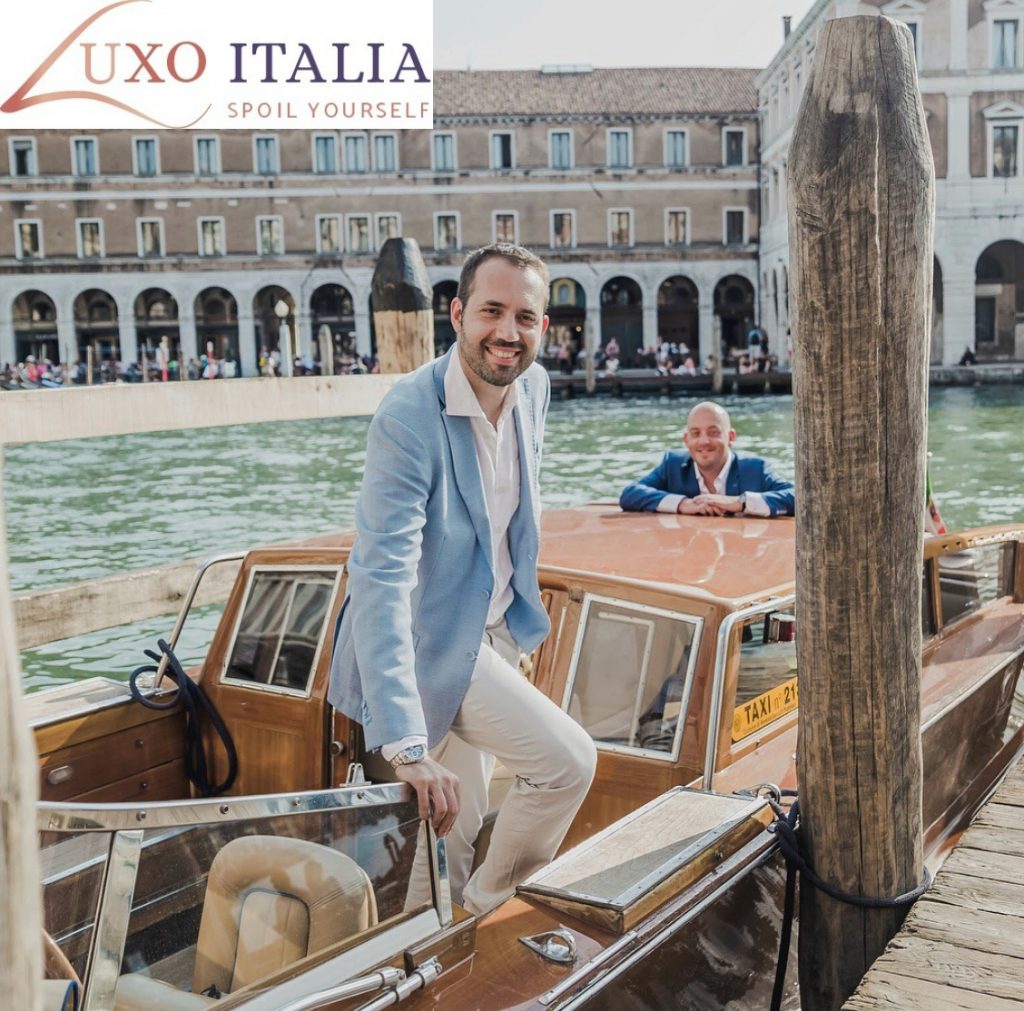 For years, Luxo Italia has been the leading luxury tour operator and private concierge, specializing in exclusive, customized private tours of Italy. Created for discerning travelers who expect the best. They consistently receive rave reviews from their customers who become faithful returning clients… and friends.
Contrary to the services offered by the big agencies focused on the charter holidays, Luxo Italia is fully concentrated on, so called, experiential travel. They don't do traditional hotel / flight bookings, but focus on extraordinary experiences.
Many people don't have the time to plan the "perfect" vacation. It is time consuming and even a gamble doing the research into where to stay or what to do. With Luxo Italia, you are guaranteed to get an extraordinary holiday with unparalleled service and attention to detail.
There is certainly a time and place for everything. Many other travel agencies will organize travel with hotel bookings, flights and some guided tours. They then offer an assistance number to keep in touch for emergencies. Most of the time these agencies are located outside Italy and they don't have the right onsite presence. Often, they buy and resell services from local tour operators. Many of them do not just specialize in luxury experiences.
The Luxo Italia Difference
Luxo Italia is founded and run by Italian managers, Paul Lewis and Andrea Degasperi. Everything offered by Luxo Italia has been personally tested and handpicked. There is always a direct relationship between Luxo Italia and their providers.
They have a deep knowledge of the territory and a very selected network of high end providers. In a digital era, in which one can find everything online, Luxo Italia puts a top priority to personal relationships. This allows for a better control over the high quality they provide to their clients. Luxo Italia always answers within few minutes after receiving a client request. After a complimentary call, a detailed itinerary is prepared within 24 hours.
When in Italy, clients can get various benefits including early / late checkouts, spa credits, dinner, airport assistance, room personalization and beautiful handmade welcome gifts.
The experiences offered are out of the ordinary. Of course, "normal experiences" are included too, but with the Luxo Italia difference that they are enriched by exceptional touches such as:
After-hour tours of very crowded sites
Dining experiences in private locations or chef's home
Access to places with restricted access such as some special rooms inside the Vatican
Meeting important personalities like the Pope
Luxury yacht, villa, jet or helicopter experiences
Private events organization including weddings
A basic package always includes:
VIP meet & greet at the gate
Private transfers with personal assistance
Hotel bookings with extra benefits
Extraordinary dining experiences and private tours
During the stay a personal assistant is always available for the client to fulfill any requests, from new bookings to any problem that may come up
With Luxo Italia, the journey is not just a trip, but a unique and unforgettable experience. The itineraries proposed by Luxo Italia are not for everyone – they are designed for a high level, demanding and cultured clientele. Luxo Italia leaves nothing to chance and makes sure their clients are always satisfied with the service in an effort to guarantee a long term relationship.
Luxo Italia Launches New Look and Website
The team at Luxo Italia has built a reputation of pampering and spoiling their clients. Visit their beautiful brand new redesigned website, which highlights all that this Luxury Private Lifestyle Club in Italy offers. Take the first step now in making your next experience in Italy being the most memorable, carefree and luxurious.

Visit:  www.luxoitalia.com
This article was sponsored by Luxo Italia