Brunello Cucinelli will present with a special digital opening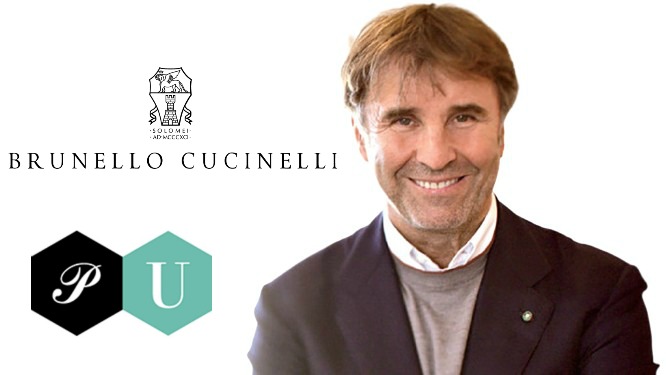 Due to to the present global health emergency and the measures taken by the Italian government, Pitti Immagine's board of directors had decided to move all of its three shows–Pitti Uomo, Pitti Filati and Pitti Bimbo–to February, 21-23, 2021 concentrating all activities and special events in the locations of Fortezza da Basso and Stazione Leopolda. Pitti will also be hosting a digital version of the event.
Some brands however will take another approach to presenting, under the circumstances. Brunello Cucinelli will present with a special digital opening.
After reporting upbeat financials and confirming retail expansion, Italian luxury group Brunello Cucinelli will kick off the 2021 menswear season at Pitti Uomo with a digital presentation from its Solomeo headquarters on January 12. The online version of Pitti Uomo runs from January 12 to 14, and Brunello Cucinelli will also offer digital appointments across the fall 2021 edition of the trade show.
The Brunello Cucinelli collection will be presented at Casa Cucinelli, a space set up inside its factory in Solomeo, with the aim of recreating "a familiar environment capable of combining culture, traditions, love for the territory and for hospitality".
In a press statement, the fashion brand explained that the space for its digital presentation will replicate "the settings we usually create at the Fortezza da Basso in Florence and in the Casa Cucinelli in Milan, London, Paris and New York".
Brunello Cucinelli, added: "I have always considered Pitti Uomo to be a sort of large open-air fashion show, where the 30,000 visitors from all over the world at each edition bring a pleasant atmosphere and at the same time define the 'taste' of the coming season.
"There is no doubt that Pitti and the following four days in Milan probably represent the best men's fashion week in the world." Before the end of the 2020, Cucinelli opened an expansive flagship store in Paris and confirmed it would pursue international expansion with mono-brand stores in both mature and emerging markets.
Watch the Brunello Cucinelli live streaming for the opening of Pitti Uomo 99 on 12 January 2021 at 10 am (italian time,UTC+1) at this link.