A look at the pioneers of Italian Lux and what they brought to this year's Fashion Week
Now that the chaos of New York Fashion Week has come to a close and Milan Fashion Week is winding down, we can reflect on what some of the biggest names in Italian fashion brought to the runway. Who was the best in show and who was lacking in inspiration? Below are some of my highlighted thoughts.
Alberta Ferretti (Milan Fashion Week): Ferretti opted for a more monochromatic look on the runway for the fall 2012 collection. I loved that the look was steel and hard but maintained a sense of elegance and grace on the models. Her tailored outerwear boasted a brighter color palate and she brought out a biting purple which I think was a surprise to most of the show attendees.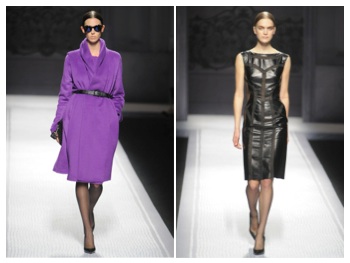 Giulietta (New York Fashion Week): Florence native and talented Designer Sofia Sizzi was more "down to earth" with natural tones, which I loved. My only qualm was that some of the looks seems a bit "pilgrimish" as shown below.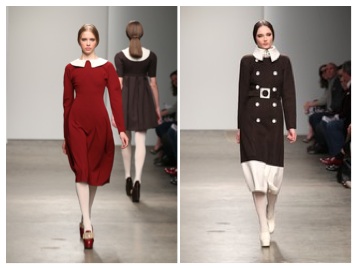 Giorgio Armani (Milan Fashion Week): These models need not worry about tripping, as they all sported flats! The fedoras are my favorite and the bold colors popping out under the dark layers prepared everyone for spring. The show was "outside the norm" and oh-so refreshing.
Christian Siriano (New York Fashion Week): Siriano first arrived in the fashion limelight by starring in the fourth season of Project Runway. His simplistic styles and winter whites on the runway were probably the most "wearable" for the modern woman. Dark lips kept the looks from seeming too light and airy.
Each Designer that I highlighted portrayed such different ideas of what fashion means for the upcoming season, making the shows packed with excitement and anticipation.  From New York to Milan, Italian and Italian-American Designers never seem to disappoint.
---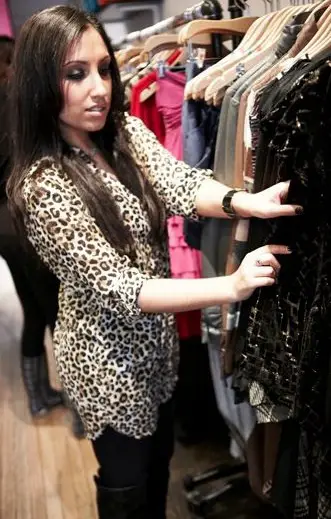 Valeria Carrano is Fashion Director & Contributing Columnist for Italia Living.
To learn more about her, visit our About Us page.