Explore the lesser known lands of Tuscany
I've written hundreds of articles about Tuscany and the question I am always asked is: yes, it's all beautiful, but what's new?
There's no denying the region holds a special place in the hearts of those who have seen it, or are dreaming to see it. It's just that we can tire of hearing about Florence, Siena and Pisa over and over again.
NB: If you haven't seen Florence, Siena and Pisa, stop reading now and go and book a plane ticket immediately. Otherwise fellow intrepid traveller, follow me on a journey to the undiscovered (or almost undiscovered) Tuscany.
Sorano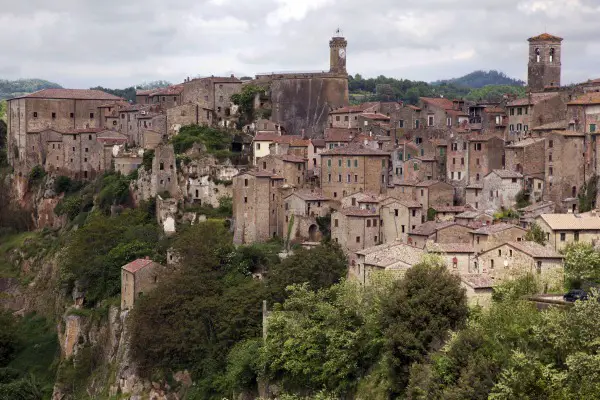 Like any good self-promoter, I start with my home turf. I have lived in the Maremma for the better part of a decade. This humble and slightly backwards corner of Southern Tuscany is the new frontier for travellers wanting to escape Italy's bright tourist lights.
The Maremma is quiet, filled with locals who are too busy thinking about hunting and gossip to worry about tourism. Their towns are relics of the Middle Ages and Renaissance, preserved less for their historical significance than for the simple fact that the residents have never found the need to rebuild them.
The Maremma is full of beautiful towns, but I am infatuated with Sorano. One of Italy's last remaining examples of an intact military fort, it is a maze of picturesque streets, incredible views and fantastic artisans who make the sort of souvenirs that define a good holiday.
Sorano takes its name from a Falisci god named Pater Soranus, who was a bit of a recluse who liked to hunt with wolves. It's a fitting name for a town that is surrounded almost entirely by canyons. If your eyesight is very good, you can see caves carved into the canyon walls, which were once used by the pre-Roman civilisations to store grains and livestock.
Monteriggioni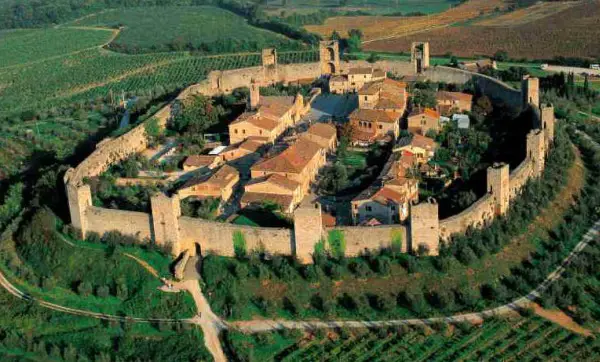 A hundred or so kilometres away is Monteriggioni, another ancient fort that is a great place to wander and an even better place to see Tuscany's best medieval fair.
The town comes alive in mid-July when all the locals dress up in beautifully sown costumes to re-enact the town's history, a jaunted story of jilted love and sword-fighting noblemen. Artists come from all over the world to perform with the mistrals and acrobats, all of who are all the more convincing because the surroundings are effortlessly, and literally, medieval.
San Casciano dei Bagni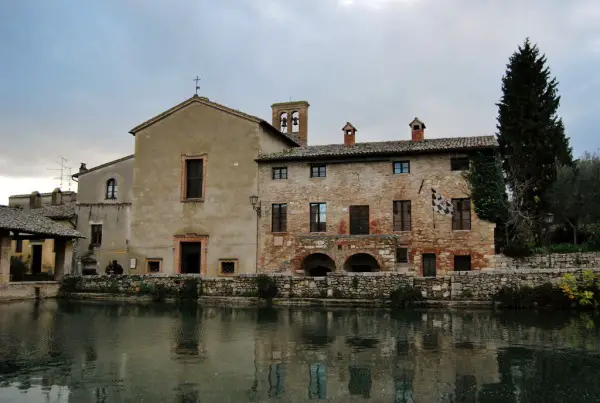 San Cascian's claim to fame is her hot springs. This super small town was said to have been founded by Porsenna, the fierce Etruscan king who went to war with Rome.
The hot springs waters run right through the village, collecting in a pool at its heart and simmering away at 42°C all year round. The pool used to be a favourite haunt of the Roman nobility, but is just for show now.
In the early winter mornings, the warm waters fill the town with an eerie, steamy fog that makes everything look just a little bit pre-Roman. But if you're really keen to try the hot springs water for yourself, Fonteverde Tuscan Resort Spa is located just outside the village.
Fosdinovo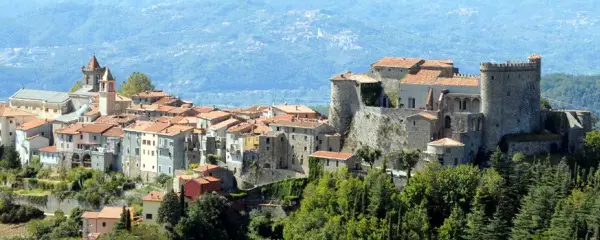 A quick nod to a place that truly is off the map. Fosdinovo in the province of Massa and Carrara is yet to attract any tourist attention, but it stands out for its incredible lineage of historic buildings, all of which are linked to the Malaspina family.
This family founded their empire in Fosdinovo and you can follow their rule from feudal castle to sumptuous 17th century villa with plenty of stops at the many churches in between.
Fosdinovo is proof that there exist some magnificent places in Tuscany that haven't been overrun by tourists. The order of the day is to simply sit at whatever restaurant takes your fancy and order an unctuous game stew, if it's winter, or anything with artichokes and zucchini, if its not.
Fosdinovo has the real and very rare sense of still being possessed by locals and it's the closest thing you'll get to living under the Tuscan sun.
---
By Elisa Scarton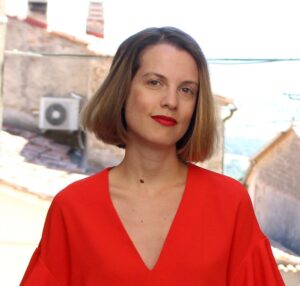 Elisa is an Australian journalist who came to Tuscany for a year, fell in love, how cliché? And decided to stick around. Not one to keep paradisical holiday destinations to herself, she now writes a Tuscan travel blog and online travel guide about the infinitely beautiful Tuscan Maremma, so that others can get a taste of la dolce vita.