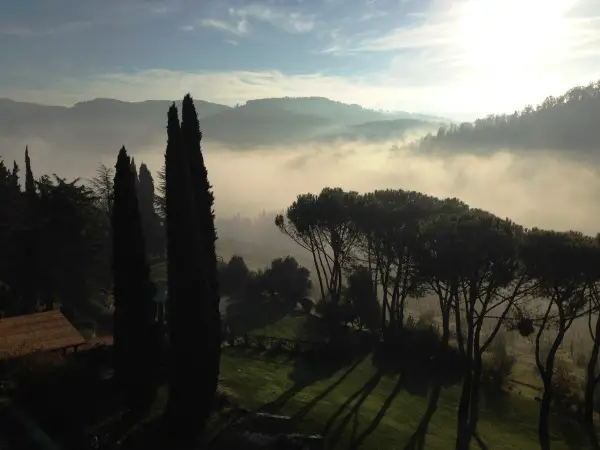 Tuscany is a space-time hollow hanging between Middle Age and newness. It is Middle Age in its overlooking the landscape.
Moving away from the big cities, the eyes meet cypress trees, low clouds, and ruined chapels looking out from the edges of the hills with almost no interruption.
Majestic unroofed cathedrals surprisingly appearing after a hairpin turn.
Entire villages are still intact because in the tourism-focused Tuscan model, the contemporaneity preserve the past of ancient stones, and turns bell towers and fortified castles into resorts.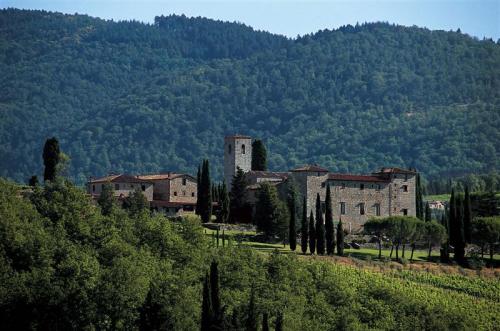 This is what happens in Chianti, where the Castello di Spaltenna overhanging Gaiole, and many other near buildings are now luxury hotels.
But even if they offer exclusive and sophisticated features, what attracts guests are mainly the silence and the peace prevailing in the countryside.
The castle hails guests even in the cellars, where they can taste the wine obtained from the vineyards surrounding the estate for enjoyment of a real organic tasting.
Thanks to tourism, Tuscany saved the composure of this landscape, recovering hamlets and rural traditions related to land, whereas, in other regions, the needs of economic development have often swept away the old bricks to make way for modern buildings. But this…this is Tuscany.
For more information:
Castello di Spaltenna – Hotel di lusso nel Chianti
Via Spaltenna, 13 – Località Pieve di Spaltenna
53013 Gaiole in Chianti – SIENA
T. +39 0577 749483 | F. +39 0577 749269
Email: info@spaltenna.it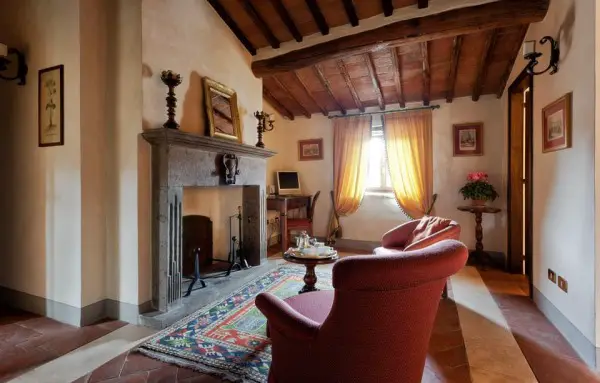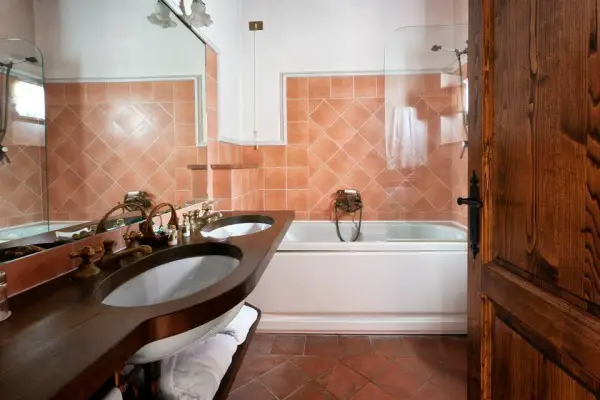 ---
By guest contributing writer, Beatrice Rinaldi. Beatrice is an SEO & Content Strategist and writes about travel for QNT Hospitality.