When contemporary art met the taste of hospitality
Contemporary art in Pisa is at home. Just think that here Keith Haring left his last artwork Tuttomondo, a mural of 590 square feet on the wall of St. Antonio church's rectory.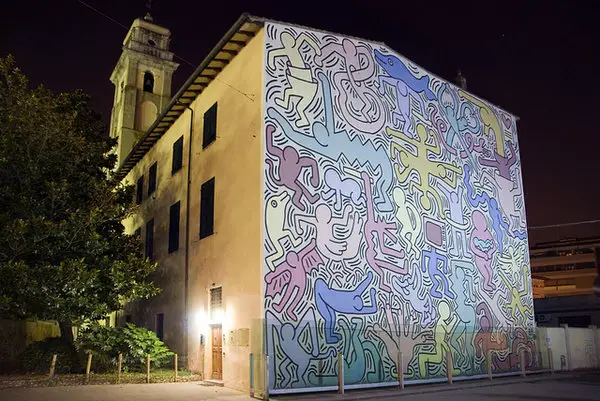 Indeed, often contemporary art belongs more to the functional living city spaces than to museums. Sometimes you can even sleep in it, as it happens at San Ranieri Hotel in Pisa.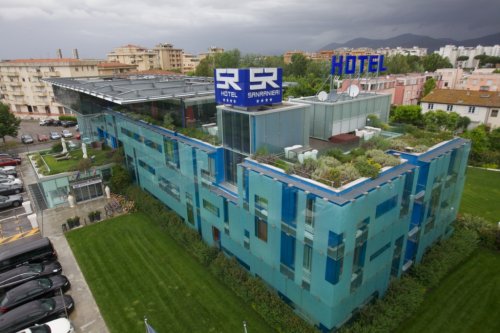 The building is an artwork in itself: projected by the internationally renowed architect Simone Micheli, famous for the futuristic's style of his accomplishments, the Hotel is completely covered with glass panels that can guarantee significant energy savings.
At the same time, the inner areas and the rooms are particularly bright and airy, especially those that are suspended on the empty space of the garden, much appreciated by guests.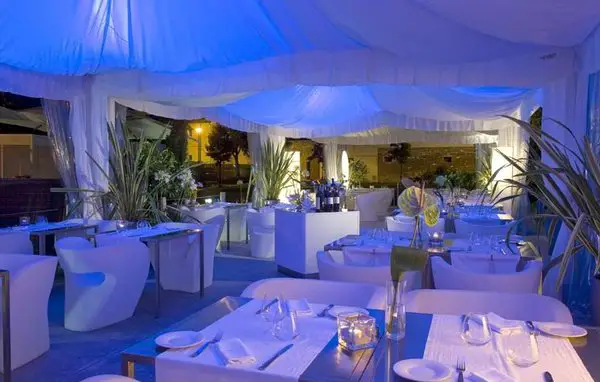 And at night, while guests have some relaxing time with a drink in the impressive hanging gardens surrounding the hotel, they can admire the show of the surface to fire up and turn into bold colors. As bold as just as the contemporary art can be.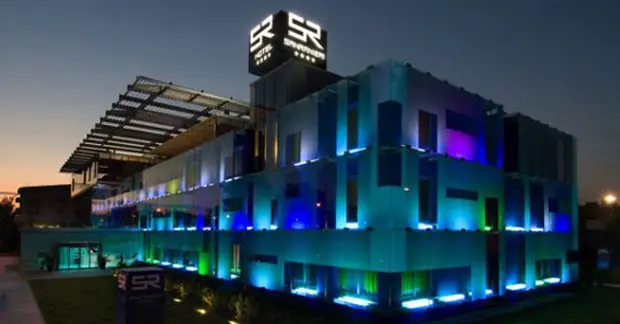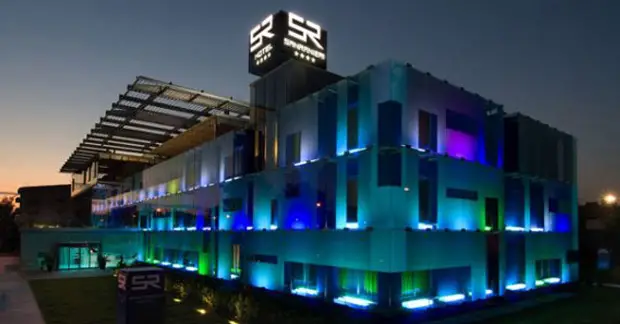 Further information:
San Ranieri Hotel
Via Filippo Mazzei 2
56124 Pisa
For more info about things worth seeing during your stay in Pisa, read:
Pisa: A City Yet to be Discovered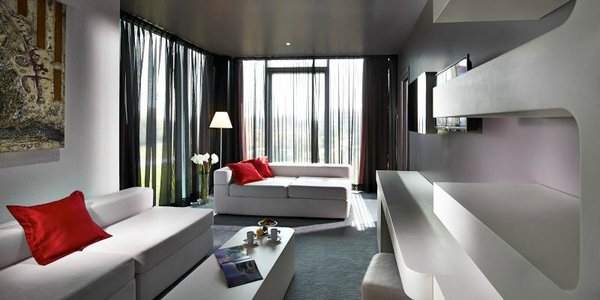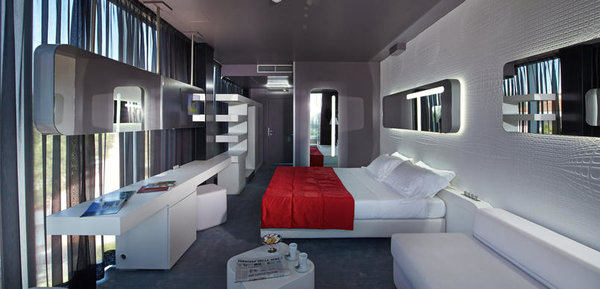 ---
By guest contributing writer, Beatrice Rinaldi. Beatrice is an SEO & Content Strategist and writes about travel for QNT Hospitality.