Stay in an historic building to enjoy everything Pisa has to offer…right out your window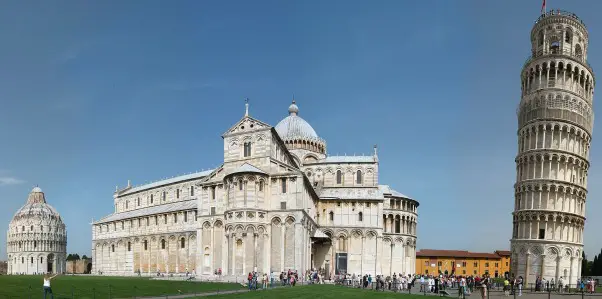 If I say Pisa in Italy, you are likely to think of the Leaning Tower first.
No doubt the Miracles Square is the most famous in the city, but it is not the only one attracting many visitors every year.
Pisa is surprisingly dotted with picturesque squares overlooked by ornate palaces. Among them, the most visited is undoubtedly Piazza dei Cavalieri (knights).
Here in 1561, the Grand Duke of Tuscany established the Order of the Knights of Saint Stephen's seat in the Palazzo della Carovana (caravan). There is no way not to recognize it when reaching the square; renovated by Giorgio Vasari, the Renaissance style of its façade cannot be confused.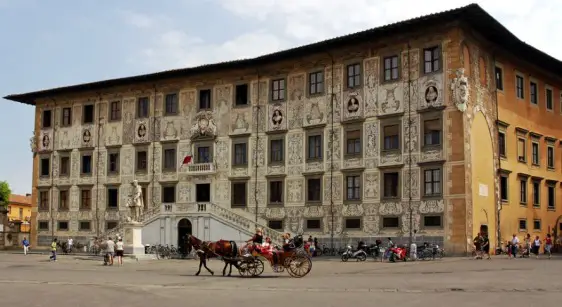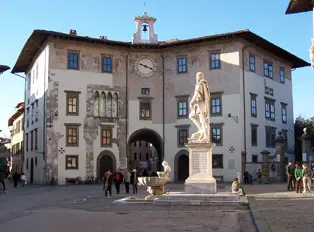 The tower aside the palace was a former shelter for the knights back from the Holy Land, nonetheless the name "The Hunger Tower" tells us about a more ancient story.
Legend has it as the set of one of the most tragic episodes in Italian literature, narrated from Dante in the Divine Comedy about the life of Ugolino Count.
Today, it is the library of the Scuola Normale Superiore, which perform its functions in the Palazzo della Carovana.
The school was established by Napoleon Bonaparte as a branch of the Ecole Normale Supérieure in Paris, where the most deserving high school students could deepen and refine their studies. Still nowadays it represents one of the most prestigious university centers, and not only in Italy.
'Normal' is quite a weird word for a school from which came out extraordinary people in Italian culture and science as Enrico Fermi, Giosuè Carducci and former Italian Republic President Carlo Azeglio Ciampi.
To visit Pisa, you can enjoy the most perfect location of an accommodation stay in an historic building, such as in Relais I Miracoli near Piazza dei Cavalieri.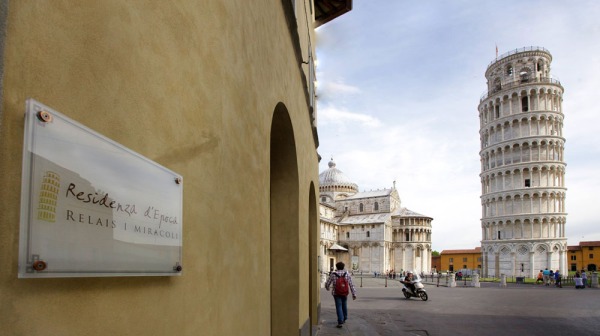 ---
By guest contributing writer, Beatrice Rinaldi. Beatrice is an SEO & Content Strategist and writes about travel for QNT Hospitality.