Updated fun tools to keep watch enthusiasts engaged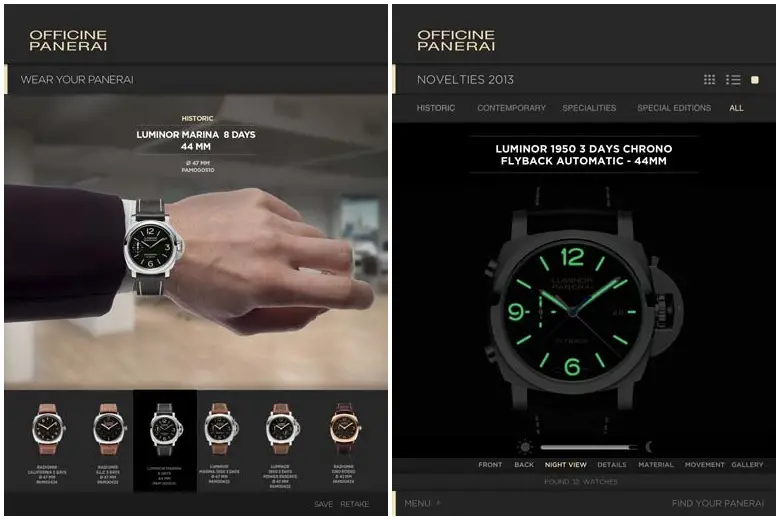 Created in 1860 in Florence, Italy, Panerai watches showcase that inarguably chic Italian design style and creativity that results in true objects of desire among watch aficionados.
Their updated app is available online for free download from the Apple Store, which includes new Panerai applications for iPad and iPhone, two new tools to keep enthusiasts constantly up-to-date on events and news concerning the Florentine brand.
The Panerai Catalogue iPad application has been enriched with up-to-date content on new products, technical details on Officine Panerai's in-house movements, gorgeous new pictures and information on Panerai's history. Even the section related to new boutiques has been re-imagined, allowing users to pinpoint boutiques on the interactive map and intuitively access information about location, design and even the most sought-after Special Editions, only available in specific markets.
The new iPhone application presents the latest news about the brand, allows for quick, direct contact with points of sale via telephone or email, and richly details the technical aspects of Panerai watches, from innovative materials to in-house movements.
In addition, there are two new functions designed specifically for mobile devices: Wear Your Panerai, which enables you to wear Panerai models "virtually" on a photograph of your own wrist, and Night View, which displays the watch "at night", highlighting its qualities of luminescence and readability. Also, through the updated Area News, you can synchronize your mobile device with the information on the site www.panerai.com and receive real-time updates from Officine Panerai's social media.