Timepieces that embody force and style and reveal the unique personality of the man who wears them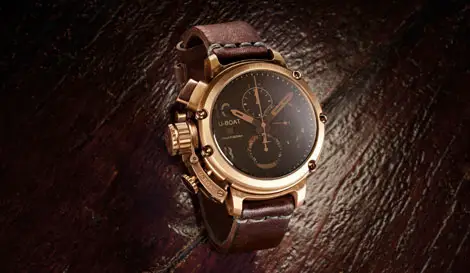 U-Boat is a unique and recent luxury Italian watch brand who began 14 years ago in 2000. Unlike on a regular timepiece, the crown is situated on the left side instead of the right making it more comfortable on the wrist. Luxury watch brands are no stranger to limited edition pieces, so it is no surprise that U-Boat currently has a couple to boa(s)t about.
U-51 Chimera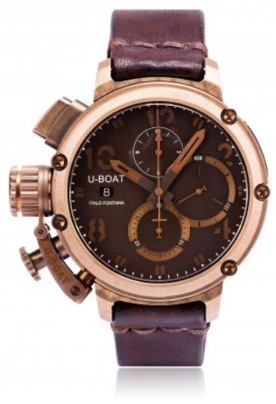 Limited to 300 pieces, this 47mm U-Boat is undeniably bold. It has a solid bronze case that is made in three parts and held together by five full length pins. The dial is dark brown with light brown hands, chronograph dials and rugged hour numbers. The famous U-Boat crown is located on the left of the watch alongside the crown's release button. The burgundy leather strap compliments the brown dial and gives it sophistication and makes it aesthetically pleasing.
The back of the watch is also open case giving it another unique attribute:
Classico Titanium IPB Chrono 53mm
Again, this limited edition is limited to 300 pieces worldwide. Visibly different to any other U-Boat watch, this matte PVD black watch is eye-catching and the bright green seconds hands and chronograph hands make a statement. The dial is texturized on the bottom part and on the chronograph dials giving it an edge. The strap is made of black rubber with the U-Boat logo embossed onto it, and is durable and comfortable to wear.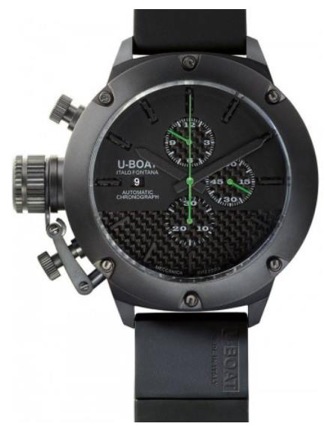 These two limited edition watches can be viewed and purchased at The Watch Gallery
---
By Charlotte Adams. Charlotte is a bit of a geek and enjoys writing about luxury watches.