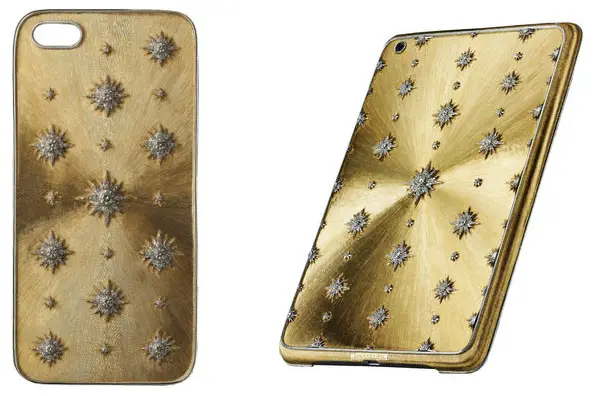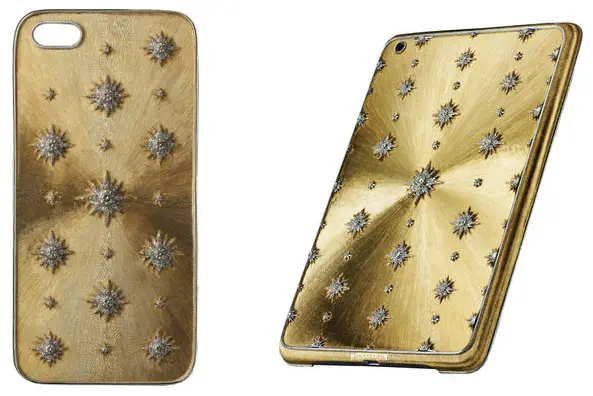 The Italian luxury jewelry brand, Buccellati, has unveiled world's most expensive iPhone 5S case as well as a cover for the iPad Mini created by designer Lucrezia Buccellati. The cases were unveiled at Baselworld, the world's leading watch and jewelry trade show in Basel, Switzerland.
Buccellati, founded in 1919 was up until now better known for engraved gold, diamond and gemstone cuffs, earrings and rings but have now designed the rare bespoke accessories. Since 1919, every piece coming out of the house has been designed by a Buccellati family member, beginning with Mario in 1919, followed by his son, Gianmaria, then Andrea and finally his daughter, Lucrezia, who assumed design responsibilities on the brand's new collections starting this year.
"I'm proud to assume the role in our family as the first female designer," said Lucrezia. "Women think about fine jewelry differently, interpreting everything going on around them from art and film, to music and culture into their design rituals."
Inspired from Leonardo da Vinci's solar illustrations, the gold case is engraved in the jewelry house's signature Rigato etching and is punctuated with small diamond starbursts.
It's very seldom that your cell phone and your monthly bill costs less than the phone cover. In fact, the iPhone 5s case as well as a cover for the iPad Mini run $206,000 and $481,000 respectively.