Brands beyond Italian embrace being inspired by the Mediterranean lifestyle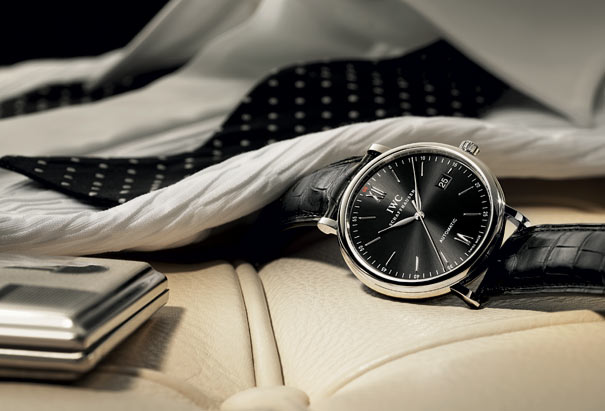 Mediterranean lifestyle sculpted for your wrist – that is how IWC Schaffhausen describes the watches of its Portofino collection.  IWC has in the Portofino collection the perfect recipe for the leisurely dispensation of time.  In fact, the Portofino may be the Schaffhausen-based firm's most easy-going and leisurely family of watches.
IWC Schaffhausen is a technical watchmaking brand; IWC Schaffhausen makes serious mechanical watches for serious collectors, and professional tools for professionals.  From the Portuguese and the Da Vinci to the Aquatimer and the Ingenieur, IWC watches have a rigorous and distinctly masculine appeal.  The Portofino, on the other hand, represents la dolce vita. Like the picturesque Italian town from which it takes its name, the Portofino eternally channels the inimitable spirit of 1960s Europe.
According to IWC, the Portofino was always their entry-level model.  That might remain for some of their basic versions, of which are still not lacking in design, quality and prestige.  IWC has debuted a whole range of new Portofino watches – not just one or two models. The brand finds the Portofino collection to be one of their most successful – after all, you can't go wrong being inspired by the Mediterranean lifestyle.  
Visit their website for more info and full collection: IWC – The Portofino Family