Panorama, a video presentation that narrates Italian uniqueness in 15 minutes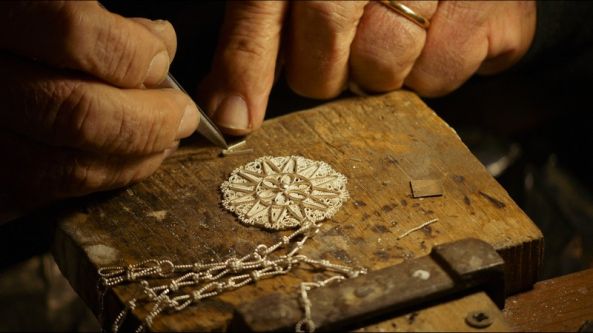 On the occasion of Milan 2015 Expo, Italian Beauty will be the subject of Panorama, a one-of-a-kind artistic installation that, through film narrative, features the peninsula's most captivating destinations, artistic treasures and unparalleled manufacturers.
Located in Piazza Gae Aulenti, the heart of Milan's new, progressive district, Panorama will be open to the public for complimentary admission from May 20 through October 31, 2015.
Panorama is the result of an unprecedented collaboration among key bodies representing Italy's cultural and creative industries – Fondazione Altagamma, Camera Nazionale della Moda Italiana, Salone del Mobile Milano – and an alliance of public entities.
"Beauty in all its forms is the common link that, over the centuries, has brought together Italy's natural heritage, city planning and architecture, artworks, artisanal traditions and the contemporary cultural and creative industries' production," said Andrea Illy, President of Fondazione Altagamma, the Italian luxury alliance. "Beauty has holistically inspired every aspect of the Italian lifestyle, from cuisine to the welcoming spirit that characterizes us. Panorama is a tribute to the instinctive affinity that Italians have towards Beauty. Beauty is the end result of form and substance, technology and traditions – elements that combine to leave the visitor with a sense of marvel and fulfillment that can derive only from Beauty," affirms Illy.
Characterized by an octagonal structure in charcoal-colored wood with a 25-meter diameter, Panorama is an immersive space spanning 350 square meters with circular, five-meter high walls upon which the 15-minute short film will invite passersby to enjoy a unique multisensory experience. Through imagery, Panorama narrates Italian beauty, know-how and innovation – key characteristics of a country that boasts a wealth of incomparable landscapes and cityscapes, an extraordinary cultural heritage, and a culture of successful, creative entrepreneurship. Food, fashion, and design are the foundation of the Italian economy, providing work for 500,000 employees, exporting on average 50% of products and representing the best ambassador of the Italian lifestyle worldwide with more that 6,000 freestanding stores worldwide.
Filmed in High Definition with Immersive Media technology, the short is the outcome of an exclusive grand tour along the entire peninsula using drone techniques – for a new point of view on Italy. The film features a soundtrack that will take the viewer on a captivatingly realistic and beautiful trip across Italy.
"This project narrates in a few minutes Italy's marvels and beauties through a homogenous cultural vision," states Panorama's creator and director Davide Rampello. "The word Panorama, originating from the Greek Pan ("everything") and Horama ("view, spectacle") was chosen to underline the project's spirit, which looks to showcase the best of Italy. The inspiration comes from nineteenth-century panoramas that were created for the first universal expositions."